Welcome to HGS U3A, the University of the Third Age serving Hampstead Garden Suburb and adjoining areas.  The purpose of the U3A is for retired and semi-retired people to come together and learn together, not for qualifications, but for its own reward—the sheer joy of discovery. It is a non-religious and non-political charity (registered number 1182530) based on principles of self-help learning and mutual aid.
HGS U3A is run by dedicated volunteer members and caters for a wide range of interests: Arts & Crafts, Computers, Current Affairs, Economics & Finance, Fitness & Wellbeing, Food & Drink, Games & Puzzles, History & Humanities, Languages, Literature & Writing, Music, Cinema & Theatre and Outdoor Activities. Meet like-minded people and make new friends.
There are no restrictions on age or range of interests. The "third age" is defined as "no longer in full-time employment".  Many interest groups meet in members' homes, others are outdoor pursuits. Some groups are held in hired venues during term time only.
Membership Renewal
Existing members can renew their membership for the year 1 September 2019 – 31 August 2020, paying £45 per individual or £80 for two people at the same address. There is no need to fill in a renewal form. However, please let the Membership Secretary know if your contact details have changed.
Failure to renew by 26 October will result in your membership being automatically lapsed.
Payment to HGS U3A by electronic bank transfer is preferred. Please contact 07788 183 196 for details of where to send your payment. Alternatively, you can pay by cheque from a main clearing bank payable to HGS U3A with your name, address and Membership number on the back, sent to HGS U3A , 39 Oakwood Road, London, NW11 6RJ.  All payments will be acknowledged and Membership Cards and Handbooks will be posted within a few days of receipt.
New Members – Join us
We welcome new members for the 2019–20 year beginning on 1 September. The fee for new members is £45 for individual membership or £80 for two people living at the same address. Please download the membership application form (PDF file), pay the membership fee, and return your application as indicated on the form.
The HGS U3A membership year runs from 1 September to 31 August the following year.
Please note that HGS U3A does not offer a discount to members of other U3As. Also please note that membership is not transferable to a spouse, partner, someone living at the same address or across programme years.
We'd be delighted if you have an idea for a new group that you could lead or help to organize.  HGS U3A follows a mutual aid principle of all U3As and is run by members who volunteer their experience and time for the mutual benefit of its members.
Collaboration with Middlesex University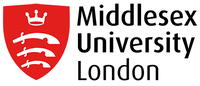 HGS U3A is delighted to announce that it has reached agreement on reciprocal collaboration with Middlesex University. The first project was a series of lectures on psychology under the leadership of Professor Antonia Bifulco, Head of Middlesex University's Department of Psychology. Further activities are planned.
What our Members Like about HGS U3A*
"I'm doing things that I was too embarrassed to do before"
"Learning and social development"
"Expert teaching, caring and friendly leader"
"Camaraderie"
"Mentally challenging and meeting like-minded people"
"Professionally run. Charming and interesting people"
"Thoroughly enriching — am so pleased to have joined"
"Appreciate the time and effort organisers put into making the group event a success"
"Inspiration and commitment from leader"
* Taken from a Member Survey
Call us
If you would like to talk to someone about HGS U3A, call 07788 183 196. If it is not answered when you call, please leave a message – give your full name and a contact number. We aim to respond within a day or two.
Search
There is a search facility on this website on the Groups, Meetings and Events and News sections.
Payments other than for membership fees
Some of our activities and events like Yoga require payment in advance. We prefer to receive payment by BACS because it reduces administration and postage; but we can also accept a personal cheque from a main clearing bank.. These should be prepared as follows:
BACS: Account Name: HGSU3A; Sort Code 40-20-16 A/c number 82212358. Use your membership number and the name of the activity (e.g., Yoga, festive tea, etc.) as the reference.
Cheques: Make payable to HGSU3A, crossed and marked A/c Payee only, and write your name, address and name of the activity on the back.  Please post to:  Arjun Matthai, 31 Cranbourne Gardens, London, NW11 0HS
Make a donation
We welcome donations, both financial and physical such as Bridge tables.  If you wish to make a donation please contact our Chair.
Term Dates 2019 – 2020 – used at hired facilities only
Autumn term: Monday 2 September to Friday 13 December 2019
Spring term: Monday 6 January to Friday 27 March 2020
Summer term: Monday 20 April  to Friday 17 July 2020
Joining a Group
Once you have become a member of HGS U3A you can apply to join any group by contacting the Group Leader using your Members' Handbook or you can sign up using the form on the Contact page, selecting "Application to join group(s)" from the Subject drop-down menu.  You will then be contacted by the Group Leader. If there is a waiting list for a group you can still register your interest as a parallel or new group may be formed at a later date.
Where a group involves physical activity, members must be sufficiently fit to participate. In some cases, such as yoga and Pilates, participants will be required to fill in a confidential form declaring any health issues.
Leading or Facilitating a Group
If you would like to volunteer to run or help to form an interest group, please fill in the group leader application form.
Hosting a Group
If you would like to host a group in your home please let one of our Group Leaders know and they will pass on your details to the Groups team.
Accessibility
Group sessions and events held at local hired facilities — Alyth, Fellowship House, Golders Green Library, Free Church Hall, and Friends Meeting House — are accessible to people with limited mobility and wheelchair users. However, many groups meet in leaders' homes. If you have hearing, mobility, vision, or other accessibility issues, please check first with the group leader to see if the venue is suitable.
Members who cannot manage to participate in their chosen activities without help, may bring a companion/carer with them, who for the time that they are in attendance, will be covered by the liability insurance provided by The Third Age Trust. The only exception to this is a professionally employed carer who would have to be covered by an individual liability policy.
The Principles of the U3A Movement
The U3A movement is non-religious and non-political and has three main principles:
View Principles
The Third Age Principle
Membership of a U3A is open to all in their third age, which is defined not by a particular age but by a period in life in which full time employment has ceased.
Members promote the values of lifelong learning and the positive attributes of belonging to a U3A.
Members should do all they can to ensure that people wanting to join a U3A can do so.
The Self-help Learning Principle
Members form interest groups covering as wide a range of topics and activities as they desire; by the members, for the members.
No qualifications are sought or offered. Learning is for its own sake, with enjoyment being the prime motive, not qualifications or awards.
There is no distinction between the learners and the teachers; they are all U3A members.
The Mutual Aid Principle
Each U3A is a mutual aid organisation, operationally independent but a member of The Third Age Trust, which requires adherence to the guiding principles of the U3A movement.
No payments are made to members for services rendered to any U3A.
Each U3A is self-funded with membership subscriptions and costs kept as low as possible.
Outside financial assistance should only be sought if it does not imperil the integrity of the U3A movement.