Welcome to Hampstead Garden Suburb U3A's website. Wishing our members and visitors a very Happy New Year.
We are still Open for Learning during Coronavirus Outbreak
Advice from the Third Age Trust on u3a activities during lockdown.
Although the Third Age Trust says in-person u3a activities are not permitted, many of our interest groups are still open for learning using online resources, such as Zoom, Skype, WhatsApp, and email or telephone.
Coping Strategies during the Coronavirus: a new group led by psychologist and cognitive behavioural therapist Pauline Drizen meets online every fortnight on Tuesday evening.
Keep in touch with other members by joining the HGS U3A Facebook Group.
Test your skills with the HGS U3A Christmas cryptic crossword.
---
HGS U3A serves Hampstead Garden Suburb and adjoining areas. As a U3A*, we are one of more than 1,000 locally-run interest groups in the UK for retired and semi-retired people to come together to learn for fun. Our activities range from drawing and wine appreciation to current affairs, languages, the history of London, and lots more. HGS U3A is a non-religious and non-political charity (registered number 1182530) based on principles of self-help learning and mutual aid.
There are no restrictions on age or range of interests. During normal times, many interest groups meet in members' homes, others are outdoor pursuits. Some groups are held in hired venues during term time only. Although we have had to suspend some activities during the pandemic, more than 40 groups are thriving online, mainly using Zoom. There's no need to feel isolated during lockdown. Meet new friends and pursue new interests with like-minded people.
* originally called the University of the Third Age, now simply U3A.
New Members
HGS U3A welcomes new members. The subscriptions for 1 September 2020 – 31 August 2021 are £30 for Individual members (£32 if paying by cheque) and £50 for two people at the same address (£52 by cheque). Download the application form.
Membership Renewals
At the Annual General Meeting held via Zoom on 14 July, it was unanimously agreed to reduce the membership subscription of HGS U3A for the year beginning 1 September 2020 to £25 for Individual members and £40 for two people living at the same address. This is in recognition of current limitations on meeting in hired facilities; but it was set at a level to enable us to resume hiring facilities as soon as it is deemed safe to do so.
Existing members are encouraged to renew their membership as soon as possible using bank electronic transfer (BACS) to the following HSBC bank account:
Account Name: HGSU3A
Sort Code: 40-20-16
Account Number: 82212358
Reference: Your membership number (if known) & postcode
Members unable or unwilling to use electronic bank transfers can pay by cheque. However, the AGM approved a £2 surcharge for payment by cheque (£27 for Individual members, £42 for Joint members) because of the extra administration involved during the coronavirus pandemic. Please make out the cheque to HGSU3A; put your name, address, and membership number (if known) on the back; and send it in an envelope marked Renewal to HGS U3A, 39 Oakwood Road, London, NW11 6RJ. Your application takes around 5 working days to be processed.
Learn & Enjoy
HGS U3A is run by dedicated volunteer members and caters for a wide range of interests. Meet like-minded people and make new friends. Take a look at the wide range of activities we offer. Please note that most activities have modified their programmes during the Coronavirus pandemic — more than 40 groups still meet virtually on a regular basis through the use of technology.
Arts & Crafts
Can't draw but want to try? Now's your chance to learn. Or maybe you're a dab hand with the paint brush. Join others with similar skills and interests. We've also groups for knitting, crochet work, patchwork, and even stained glass. See all our arts & crafts activities. Some groups meet virtually online.
Computers, Science & Technology
We run occasional workshops to help members deal with computers and other digital technology. For more information, visit the Computers, Science & Technology page. Online help is available.
Current Affairs
HGS U3A has three lively groups that discuss current affairs, plus another dedicated to the hot topic of climate change. All groups are meeting regularly online using Zoom.
Economics & Finance
Our Share Watch group discusses the performance of FTSE 100 companies. But there's no danger of losing your shirt. There's no money involved unless individual members decide to invest outside of the group at their own risk.
Fitness & Wellbeing
As we get older, it's important to remain as fit and active as we can. Some groups are currently paused because of the pandemic, but we have online sessions for gentle exercise and mindfulness. Also, our table tennis group has resumed activities in Covid-safe conditions.
Food & Drink
It may be some time before we can resume our monthly Sunday lunch at a local restaurant to meet old friends and make new ones. But the wine appreciation group is continuing with limited activities. See the food and drink section.
Fun, Games & Puzzles
In normal times, we have several bridge groups for players of different levels of ability. Currently, we have a Zoom session for beginners and a more advanced group using Bridge Base Online. There's also a very popular Quiz Night and chess lessons on Zoom. Or maybe you'd like to wrack your brains over cryptic crosswords? See games and puzzles.
History & Humanities
This eclectic section offers an insight into the history of London, an introduction to psychology, and even help with decluttering. There's also a supportive group for carers, and discussion of travel. See the history and humanities page.
Languages
Don't be shy about dusting off your knowledge of French, German, or Italian. We've also got Hebrew (Ivrit) and Yiddish discussion groups. Or how about learning Latin? See the languages that HGS U3A has to offer. Most groups are still meeting regularly online using Zoom or Skype.
Literature & Writing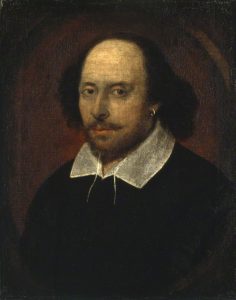 As well as discussing Shakespeare, poetry, and modern classics, our literature and writing section offers play reading and a creative writing group. Most of these activities are continuing online using Zoom.
Music, Cinema & Theatre
Come along and sing online, or maybe you prefer to listen to musicals or jazz. See the range of activities HGS U3A offers to music, theatre, and film lovers.
Outdoor Activities
In normal times, we have three walking groups that cater to different tastes. We also organize outings to places of interest further afield. We hope to resume these activities as soon as government guidelines permit. Although the photography group is unable to go on joint photo shoots, members are sharing photos on set themes online every week. See all our outdoor activities.
What our Members Like about HGS U3A*
"I'm doing things that I was too embarrassed to do before"
"Learning and social development"
"Expert teaching, caring and friendly leader"
"Camaraderie"
"Mentally challenging and meeting like-minded people"
"Professionally run. Charming and interesting people"
"Thoroughly enriching — am so pleased to have joined"
"Appreciate the time and effort organisers put into making the group event a success"
"Inspiration and commitment from leader"
* Taken from a Member Survey
Search
There is a search facility on this website on the Groups, Meetings and Events and News sections.
Make a donation
We welcome donations, both financial and physical such as Bridge tables. If you wish to make a donation please contact our Chair.
The Principles of the u3a Movement
The u3a movement is non-religious and non-political and has three main principles:
View Principles
The Third Age Principle
Membership of a u3a is open to all in their third age, which is defined not by a particular age but by a period in life in which full time employment has ceased.
Members promote the values of lifelong learning and the positive attributes of belonging to a u3a.
Members should do all they can to ensure that people wanting to join a U3A can do so.
The Self-help Learning Principle
Members form interest groups covering as wide a range of topics and activities as they desire; by the members, for the members.
No qualifications are sought or offered. Learning is for its own sake, with enjoyment being the prime motive, not qualifications or awards.
There is no distinction between the learners and the teachers; they are all u3a members.
The Mutual Aid Principle
Each u3a is a mutual aid organisation, operationally independent but a member of The Third Age Trust, which requires adherence to the guiding principles of the u3a movement.
No payments are made to members for services rendered to any U3A.
Each u3a is self-funded with membership subscriptions and costs kept as low as possible.
Outside financial assistance should only be sought if it does not imperil the integrity of the u3a movement.