Chair: Richard Abramson
Secretary: Mayah Weinberg
Trustees:
Malcolm Brahams
Judi John
Eleanor Levy
David Powers
Tina Stanton
To contact the trustees, please email chair@hgsu3a.uk
Meet The Trustees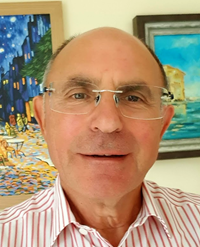 Richard Abramson was co-opted as Trustee in December 2019, and his role as Trustee was confirmed by election in July 2021.  He chairs Trustee meetings and leads on matters of policy.  Richard currently runs two Shakespeare study groups, having been group leader for Shakespeare since the HGS U3A began.  His career was as an actuary, specialising in corporate pensions.  After retirement in 2012 he took a masters in Shakespeare at Royal Holloway College.  Since January 2019 he has been president of Brondesbury Sports Club, an association which rests on his love of tennis.  He is involved with Hampstead Synagogue and with the School of Philosophy and Economic Science in London.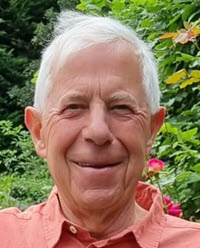 Malcolm Brahams was elected as a trustee in July 2021. As one of the two Groups Organisers with Tina Stanton he helps groups find premises, assists group leaders in the establishment and running of their groups and refers members to the groups in which they are interested. He was a founder member of HGS U3A and leads the Current Affairs and Play Reading groups. He is a keen member of the Photography in London, Wine Tasting and French  Conversation groups and also makes amateur videos.  A retired solicitor, he was a partner in several West End firms specialising in property law. He was until recently a Council Member of the Medico-Legal Society and continues to edit their website.
Judi John was elected as a Trustee in 2022. Her background is financial, having qualified as a Chartered Accountant many years ago.  She subsequently had a career as a keep fit instructor teaching groups and later (and still) as a personal trainer. Judi's main responsibility as a Trustee is publicity and coordinating Topical Talks.
Eleanor Levy was co-opted in March 2019 to assist with groups organisation and confirmed by election at the AGM in July of the same year. Currently, her main responsibility is production of the monthly Newsletter.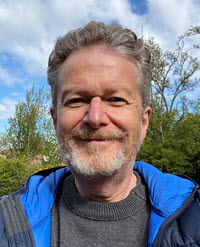 David Powers has been involved in the running of HGS U3A since its inauguration in 2017 and was first elected a Trustee at the Annual General Meeting in July 2018. He is responsible for the website and printed publicity material, as well as the distribution of the monthly Newsletter. He runs the Thames Path and Other Walks group. David spent most of his professional career as a BBC radio and TV journalist, and was based in Tokyo for nine years, where he was Michael Palin's guide to the city in Around the World in Eighty Days. After leaving the BBC, he devoted his time to writing books and creating video training courses about website development. David is a member of the Beacon Documentation and Training Team helping support other u3as throughout the country. Since the first lockdown, he's become a passionate runner, and you can often see him zipping through Big Wood and across the Heath Extension, and as a regular participant in Hampstead Heath Parkrun.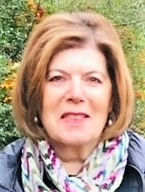 Tina Stanton was re-elected as a Trustee in July 2021 and is currently acting as Joint Groups Organiser along with Malcolm Brahams.  She was a founder member of HGS U3A originally acting as Secretary.  She is the Group Leader for HGS U3A Evening Book Group which is now in its third year. Tina worked for the Royal College of Nursing for 25 years working with nurses on their continuing professional development. She is a volunteer with Hampstead Garden Suburb Community Library and Healthwatch Barnet.  She enjoys Pilates, walking on the Heath Extension with her West Highland terrier and helping to look after her grandchildren.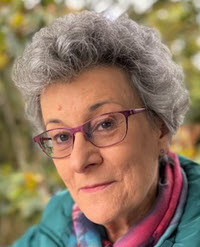 Mayah Weinberg, HGS U3A Secretary, was elected in July 2021, having been co-opted as a Trustee earlier in the year. She keeps a record of discussions and decisions taken by Trustees at their meetings. She was responsible for interpreting members' responses to the surveys held in 2017 and 2021. Her background was in editing and, more recently, as a Hansard reporter in the House of Commons. She retired in early 2017 and joined HGS U3A at its launch. She hopes to rejoin the walking group after recovering from knee surgery.