Indian Cookery
Leader: Shirley Lal
This is a new group which shows you how to prepare North Indian cuisine in a friendly atmosphere.
The programme starts with vegetarian dishes and will develop as the term unfolds. Ingredients will be provided to members at cost.
Two small groups are being formed, meeting alternately every four weeks.
Date:  09 October 2018
When:  Tuesdays, from 11 am – 1pm followed by lunch!
Location: Leader's home, NW11 6DJ
Frequency: Every four weeks per group
Charges: A nominal contribution of £5 -£7 for ingredients
Number of places: 5 – please contact leader first
Topical Tipples
Leader: Elizabeth Alcock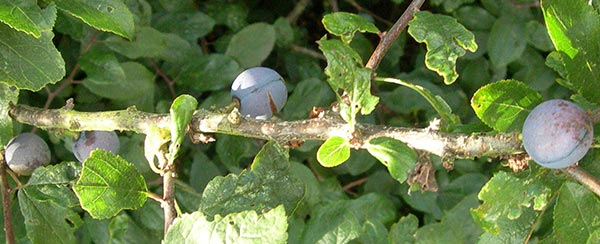 This group will depend on the weather and Blackthorn! We will gather sloes to freeze at home first.  The following week we will use them to make sloe gin, ready for the winter festivals. Sloe gin needs a minimum of 6 weeks to mature — longer if possible. Recipe and materials list will be provided in advance.
The initial meeting in my kitchen will be devoted to making limoncello if the sloes aren't ready. Gathering the sloes will depend on the fruit and the weather, but the weekend is usually quieter.
Our home, you may like to know, is a non-Kosher, wheat- & nut-eating household so you are welcome to bring your own supplies if you need them.  We also have a cat!
Next date: September/October 2018
When: Thursday at 12.30 pm
Location: Leader's home, N3 3HB
Frequency: Annually (two sessions a fortnight apart)
Charges: A nominal contribution of £2
Number of places: 5 – please contact leader first
Wine Appreciation
Leader: Valerie Cowan assisted by Roger Cookson
Do you enjoy wine and want to learn more about it in a relaxed and informal way? Then join our Wine Appreciation group and improve your knowledge.
You will taste and discuss a selection of wines under the guidance of Valerie Cowan, an experienced wine educator. Valerie has a Wine Diploma and is a member of the Association of Wine Educators. She has taught at The Institute and Morley College and currently runs the City Lit Wine Club in Covent Garden. Tasting sheets, glasses, and water will be provided.
The programme for 2018/19 includes an introduction to wine tasting and viniculture; unusual wines, and wines from around the world. Occasional outings are planned, including one to Denbies Vineyard in Surrey.
Start date: Resumes 22 October 2018
When: Fourth Monday of each month 2.30 pm – 4.00 pm
Location: Alyth Synagogue, Alyth Gardens, NW11 7EN
Charges: £7.50 per person per session to include wines, cheese & biscuits
Number of places: 20
Group currently full with Waiting List in operation.
Yeast Cookery & Pastry Making
Leader: Mary Whiting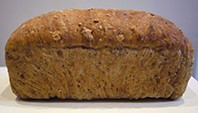 Informal demonstration plus hands-on cooking sessions of some basic skills such as making bread, pastry, scones, mayonnaise, etc. Not a course as such, but one-off sessions. Dates and times to be arranged between the group leader and participants.
When: By arrangement
Location: Leader's home, NW11 6LT
Charges: Cost of ingredients
Equipment: Leader will provide
Number of places: 3