Celebrating

Women's Lives over the last Century

Leader: Daphne Berkovi

Each member of our group conducts research into a woman of their choice, whom they feel has made a contribution in any field during the last century . They then present their findings to our group.
Start date: Already active
When: Monday 3.15 – 4.30 pm
Location:  Leader's home NW11 6RJ
Frequency: Monthly
Number of places: 10
History of Art Programme
Leader: Prof Michael Baum, kindly administered by Richard Abramson
This is a new group. Professor Baum, who kindly led two tours in 2017, has offered us a varied programme for the coming season..
Tours of Kenwood House and the National Gallery
Lectures on the links between the history of medicine and the history of art
One lecture on the history of photography and the history of art
This programme started on 6 August.  Sessions are usually held on Mondays; visits during the day and lectures in the evening.
First event: Tour of Kenwood House – completed
Second event : Tour of National Gallery – late 18th century and early 19th century paintings – completed
Third event: Tour of Kenwood House – completed
Fourth event: Tour of National Gallery – completed
Fifth event – The art of anatomy, concepts of beauty and art as therapy – completed
Sixth and last event: Biblical Archaeology
Date of event 6 : Monday 4th February 2019
Location : Unitarian Church, Hoop Lane, London NW11
Start time: 7.30pm
Duration: One hour
Frequency: Usually first Monday of the month
Booking: Essential with form below
History — a Sideways Look
Leader: Eleanor Levy

This is a new group which looks "Sideways" at History. Its format is very popular with other U3As. The group chooses a year or period and researches what was happening world-wide at that time.  Group members share their findings in a relaxed atmosphere.  Our first period is 1775 -1800.  Why not start researching this period now and choose a topic that interests you?
Start  date:  Already active
When: Tuesday afternoon 2.30 – 4 pm
Location:  Carpenter Room, Golders Green Unitarian Church, 31 1/2 Hoop Lane, London NW11 8BS
Frequency: Fortnightly
Number of places: 20
Lifespan Psychology
Facilitator: Daphne Berkovi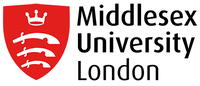 This is a new series of short modules created for our U3A by the Psychology Department at Middlesex University.  The first "taster" module is entitled Family history and the search for identity, delivered by Professor Antonia Bifulco, Professor of Lifespan Psychology, Head of Department.
Start date: Tuesday 19 February 2019 from 4 – 5.30 pm
Location: Initially at Alyth, Alyth Gardens, London, NW11 7EN
From April at Middlesex University, The Burroughs, Hendon, London NW4 4BT
Frequency: Fortnightly on Mondays
Number of places: 50
To join this first module, please complete and submit the booking form below.
Psychology — An Introduction
Leader: Chris Salter
Each time we meet, we begin with information on the day's topic, followed by activities — not measuring each other's abilities, and concluding with an overview of summaries of very recent research.  Note new location.
Over a year, we cover:
The history of psychology, types of research, & ethics
Topics such as memory, communication, behaviour, and so on
Development from babyhood to now
The main branches of applied psychology
Start date:  9 January 2019
When: Wednesday 10 am – 11.15 am
Location: Friends Meeting House, 17 North Square, Hampstead Garden Suburb, London, NW11 7AD
Frequency: Weekly
Number of places: 14
Public Speaking
Leader: Marilyn Lehrer
Do you ever have to give a talk or make a speech in public and does the prospect terrify you? Is your first reaction 'How can I stand up in front of all those people? How do I say what I want to say without drying up?'
This six-week course is designed to help you overcome natural nervousness and acquire the basic skills of speaking confidently and effectively. Some preparation is necessary for each session. Marilyn Lehrer has a teaching diploma from the London Academy of Music and Dramatic Art and has been running courses in public speaking and effective communication for many years.
Start date: Already active
When: Tuesday 10 am – 11.30 am
Location: Leader's home, NW11 6NP
Frequency: Weekly
Number of places: 8
Radio 4 Fan Club
Facilitator: Daphne Berkovi
If you are an avid BBC Radio 4 listener, or would like to become one, we are starting a new discussion group.   If you are interested in joining such a group and/or hosting one in your home, please contact Daphne Berkovi.