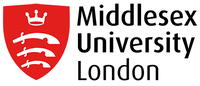 HGS U3A has entered a reciprocal partnership agreement with Middlesex University. The U3A's liaison with the university is being coordinated by Emeritus Professor Lisa Woolfson, a member of HGS U3A. The first stage of our joint cooperation involves a series of lectures on psychology under the leadership of Professor Toni Bifulco, Head of Middlesex University's Department of Psychology. Future plans might include HGS U3A members working on research projects and mentoring students.
Psychology Programme
All sessions will be held in HG02 in the Hatchcroft Building on Middlesex University's Hendon Campus on Mondays at 4.00 – 5.30 pm. The Hatchcroft Building is next to the Fire Station on The Burroughs. The 183 bus from Golders Green stops a short walk away opposite Hendon Town Hall. Map (PDF file).
29 April Dr Fabia Franco & Dr Anthony Mangiacotti — Music, emotion regulation and cognition
13 May Prof Tom Dickins — Physical and behavioural calibration to the vicissitudes of life
20 May Dr Andrea Oskis — Relationships across the lifespan: connection, disconnection and stress
3 June Dr Mark Coulson — Mindfulness and the ancient art of letting things be the way they are
10 June Dr David Westley — Steps to wellbeing (to be confirmed)
17 June Dr Rhonda Cohen/Dr Anne Elliot — Physical activity as we get older — benefits and barriers
24 June Dr Emma Ward — Memory Matters: Preservation and enhancement over the lifespan
To register for this programme, please use the following form: