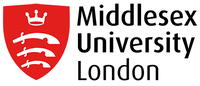 HGS U3A has entered a reciprocal partnership agreement with Middlesex University. The U3A's liaison with the university is being coordinated by Emeritus Professor Lisa Woolfson, a member of HGS U3A. The first stage of our joint cooperation involved a series of lectures on psychology under the leadership of Professor Antonia Bifulco, Head of Middlesex University's Department of Psychology.
Mentors for Students
Here's a great opportunity to 'give back'. As part of our new reciprocal collaboration with Middlesex University, HGS U3A is invited to mentor final year students in their transition to the next stage in their career. If you've had a job, are a good listener, people-focused, empathic and encouraging, and have time for 5 x 1-hour mentor-mentee sessions between December 2019 and June 2020, then this is for you.
Mentors will take the role of a critical, more experienced friend to the student, helping the student build confidence and identify their goals and their next steps towards fulfilling them. You are not expected to be career coaches or professional careers advisers — Middlesex U has these in-house. HGS U3A/Middlesex U will provide mentors with 2 x 2 hour training sessions in October/November 2019, and with 1-2 support sessions between January and June. Mentor-mentee sessions will be arranged by each pair at a mutually suitable time. You can sign up for Middlesex U Mentors Group through the Contact link in the usual way. Any questions, please contact Lisa Woolfson, woolfson.lisa@gmail.com
Map (PDF file).