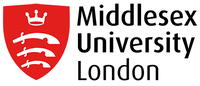 HGS U3A has entered a reciprocal partnership agreement with Middlesex University. The u3a's liaison with the university is being coordinated by Emeritus Professor Lisa Woolfson and Ros Florence.
Psychology Lecture Series 2023
After the success of the Middlesex University Psychology lecture programme in the last few years, by popular demand there is an exciting set of lectures planned for Spring 2023, including expansions of old favourite topics but also many new, varied and stimulating topics. You will also have the opportunity to meet new speakers! This year's programme features a range of inter-disciplinary topics of relevance for everyday life, with new contributions from both the arts and technology. You will also be able to take part in some art and knowledge exchange events that they will be organising during Dementia Action Week (15-21 May).
All lectures will be in-person at Middlesex campus (NW4 4BT) and nearby parking will be available (booking essential):
|   | Topic | Speaker/s | Venue |
| --- | --- | --- | --- |
| 1 | Dyslexia | Dr Nicola Brunswick | W142 (Williams Bdg, lift to 1st floor) |
| 2 | Ageing across the animal kingdom | Dr Yvan Russell | Barn 2 |
| 3 | The arts and psychological well-being in the life span | Dr Susan Hansen | Barn 2 |
| 4 | Relationships in the lifespan: Trauma, loss and inter-generational attachment | Prof Antonia Bifulco | Barn 2 |
| 5 | Music emotion and cognition (Dementia Action week) | Dr Fabia Franco & Dr Anthony Mangiacotti | Barn 2 |
| 6 | Robots and ageing: technological innovation & challenges | Dr Eris Chinellato & Jwaad Husain | Barn 2 |
| 7 | Shall We Dance? Dance & ageing | Prof Chris Bannerman & Dr Lucy Irving | Barn 2 |
| 8 | Sport in ageing | Dr Rhonda Cohen & Anne Elliot | Barn 2 |
Dates:
March 28, April 18 and 25, May 9, 16 and 23, June 6 and 13 — all at 3:45 for 4.00 pm start.
Topic/date match to be confirmed soon.
If you would like to attend the meetings, please contact the organisers:    
Mentor Scheme
Our highly successful u3a mentor scheme for Middlesex U students goes into its fourth year. Over 30 students signed up during the pandemic. Via Zoom, we helped these students to identify next steps towards employability by acting as a more experienced, 'critical friend', helping students identify their goals, barriers, plan next steps. The aim is to help students build confidence, think about career aspirations.
Our mentor role is not a careers coach or employment adviser. We do not match mentors and mentees to any specific areas, so your background area and qualifications are not important for this. What you do need is to be people-focused with good listening skills. So if you enjoy talking with and helping young people, and if you've been involved in the professions, in business, or any other area in the world of work, this is a great opportunity to 'give back' and share your skills, knowledge and experience.
Commitment is roughly 9-10 sessions October–June, probably via Zoom. This is made up of two preliminary training sessions and 1–2 group mentor support sessions. Individual mentor sessions will be agreed between mentor and mentee. We now recognise that many students will only require 1–2 sessions to help them move forward. If interested, contact Lisa Woolfson.
Map (PDF file).