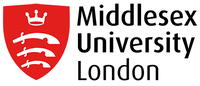 HGS U3A has entered a reciprocal partnership agreement with Middlesex University. The u3a's liaison with the university is being coordinated by Emeritus Professor Lisa Woolfson, a member of HGS U3A.
In 2021–22 we will have three activities ongoing with Middlesex University.
Lecture Series
Staff from the Department of Psychology have organized a Psychology lecture series again for us. They find the u3a audience highly rewarding and stimulating in our questions and comments. The sessions will initially be on Zoom, but it is hoped to host them on the Middlesex University campus from April 2022 (subject to conditions). To attend any of the lectures, please contact Lisa at woolfson.lisa@gmail.com. The schedule is as follows (all lectures are on Tuesdays at 4.00–5.30 pm):
16 November — A brief introduction to series by Dr Emma Ward, followed by Professor Antonia Bifulco: Searching our family histories as an aid to identity and resilience (on Zoom)
18 January — Dr Emma Ward: Changes in conscious and unconscious memory with age (on Zoom)
15 March — Dr David Westley: Beyond Survival: Building Psychological Resilience in Challenging Times (on Zoom)
5 April — Dr Fabia Franco & Dr Anthony Mangiacotti: Music, cognitive functions… and a musical robot assistant (at Middlesex campus)
19 April — Dr Andrea Oskis: Attachment: Food for thought (at Middlesex campus)
3 May — Dr Alexander Jones & Dr Jonathan Silas: Knowing the mind — insights from neuroscience (at Middlesex campus)
17 May — Professor Tom Dickins: Error (at Middlesex campus)
14 June — Dr Lisa Marzano: Understanding and preventing suicide in the digital age (at Middlesex campus)
28 June — Dr Rhonda Cohan & Dr Anne Elliott: Physical activity as we get older (at Middlesex campus)
Mentor Scheme
Our highly successful u3a mentor scheme for Middlesex U students goes into its third year. Over 30 students signed up during the pandemic. Via Zoom, we helped these students to identify next steps towards employability by acting as a more experienced, 'critical friend', helping students identify their goals, barriers, plan next steps. The aim is to help students build confidence, think about career aspirations.
Our mentor role is not a careers coach or employment adviser. We do not match mentors and mentees to any specific areas, so your background area and qualifications are not important for this. What you do need is to be people-focused with good listening skills. So if you enjoy talking with and helping young people, and if you've been involved in the professions, in business, or any other area in the world of work, this is a great opportunity to 'give back' and share your skills, knowledge and experience.
Commitment is roughly 9-10 sessions October–June, probably via Zoom. This is made up of two preliminary training sessions and 1–2 group mentor support sessions. Individual mentor sessions will be agreed between mentor and mentee. We now recognise that many students will only require 1–2 sessions to help them move forward. If interested, contact Lisa at woolfson.lisa@gmail.com
Research Project
We will also have the opportunity to act as consultants to Middlesex U research on ageing. Some of you have already taken part in Dr Emma Ward's research and she is planning a further project that she would like our help with. More on this later.
Map (PDF file).