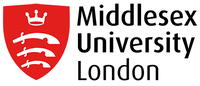 HGS U3A has entered a reciprocal partnership agreement with Middlesex University. The u3a's liaison with the university is being coordinated by Liz Alcock.
Psychology Lecture Series 2024
Details coming soon.
Map (PDF file).
Mentor Scheme
Our highly successful u3a mentor scheme for Middlesex U students goes into its fifth year. We help students to identify next steps towards employability by acting as a more experienced, 'critical friend', helping them identify their goals, barriers, plan next steps. The aim is to help students build confidence, think about career aspirations.
Our mentor role is not a careers coach or employment adviser. We do not match mentors and mentees to any specific areas, so your background area and qualifications are not important for this. What you do need is to be people-focused with good listening skills. So if you enjoy talking with and helping young people, and if you've been involved in the professions, in business, or any other area in the world of work, this is a great opportunity to 'give back' and share your skills, knowledge and experience.
Commitment is roughly 4–5 sessions October–June, probably via Zoom. This is made up of two preliminary training sessions and 1–2 group mentor support sessions. Individual mentor sessions will be agreed between mentor and mentee. We now recognise that many students will only require 1–2 sessions to help them move forward. If interested, contact Liz Alcock.