Grow Your Own Vegetables
Leader: Eric Hess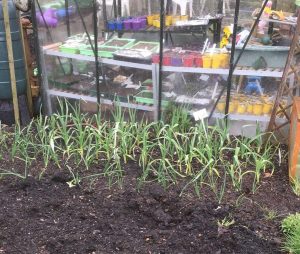 Join Eric for advice on how to get the best out of your vegetable garden or allotment. Eric has a background working in agriculture abroad. After he returned to the UK he established a Horticultural Project for Adults with Learning Difficulties, focusing on growing and selling vegetables.
Learn about growing winter vegetables, preparing for the spring, dealing with pests, and sowing. Although the main focus is on vegetables, Eric will also try to answer other questions you might have related to gardening.
Eric also maintains a blog dedicated to vegetable growing.
Location: Gordon Road Allotments, London N3 1EL  — off Elm Park Road and Nether Street near Finchley Central Station
Photography in London
Leaders: Michael Jacobs & Roger Cookson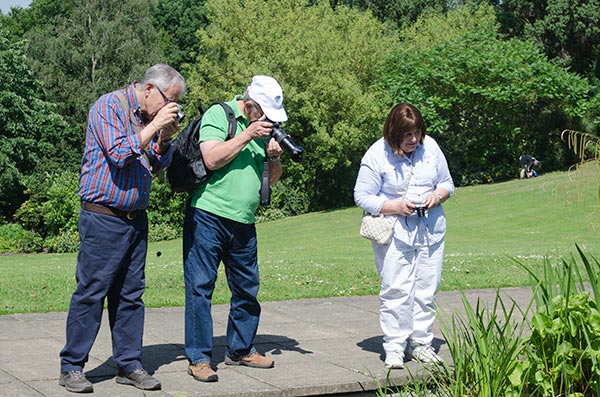 Assuming we don't enter another lockdown, we plan to restart outdoor shooting in Regent's Park on Wednesday 6 October. We'll then share our best shots a fortnight later, probably on Zoom (more details closer to the date).
During the pandemic, we remained very active online, with members showing a selection of photos on an agreed theme every fortnight.
It's intended to be a fun-oriented group rather than a technocratic, competitive society.
Group shootings resume on 6 October (fingers crossed).
When: Wednesday 10.30 am – 12 noon
Frequency: Fortnightly, alternating between outdoor shootings and review sessions.
Number of places: 15
Thames Path in London & Other Walks
Leader: David Powers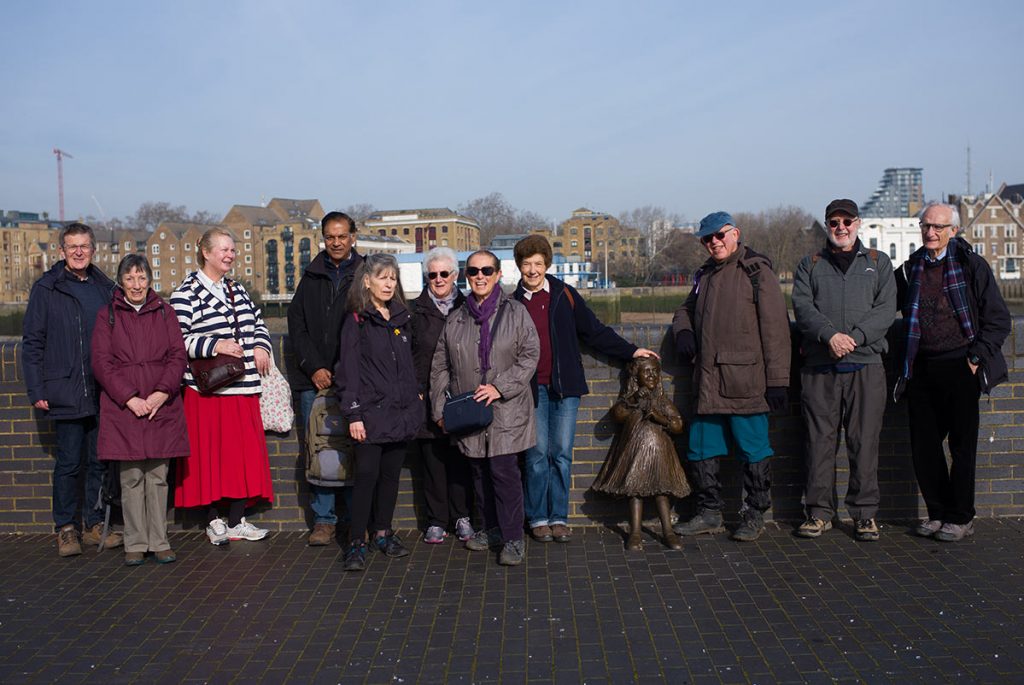 Walking is an excellent way to get and keep fit. We try to get into the fresh air away from busy roads, exploring not only the Thames, but London's canals, waterways, and green spaces. The length of each walk varies, but is generally 4–4½ miles, sometimes longer. We walk at a moderately brisk pace, but not so fast that it's impossible to talk. In fact, good conversation is one of the many pleasures of this group.
Walks take place on the second and fourth Friday of each month. We're currently walking the Thames Path heading east from Hampton Court. Walks start and end at different places, so participants need to be willing to travel by public transport (or make arrangements for someone else to drop them off and pick them up by car).
We normally stop for coffee after about an hour, and then find a nice pub or restaurant for lunch. Staying for lunch is optional, but most people join in.
Groups Currently Paused
The following outdoor activities are currently suspended:
Days Out
Leader: Barbara Bliss
Organised visits to places of interest, travelling by coach or other transport. Trip duration varies depending on venue.
Lawn Bowls
Leader: Patricia Taylor, assisted by Phyllis Ellis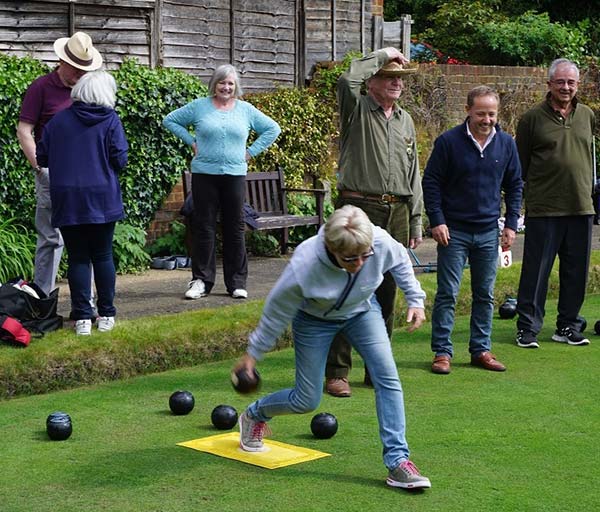 Seven-week course: coaching and introduction to lawn bowls. Learn the rules of the game and how to play lawn bowls. You will be able to enjoy informal games with other members, and gain confidence in delivering all types of shots.  You learn how to score, deliver the small jack on the rink to start play, and which shots to choose to play.
Start dates: We hope to resume this group in Spring 2022
When: Mondays 2 pm – 4 pm
Location: Temple Fortune Club, 122 Bridge Lane, NW11 9JS
Frequency: Weekly
Charges: £3.00 per session (includes tea and biscuits) to club payable through coach
Number of places: 15
Notes: All equipment provided. Just wear comfortable clothing and flat soled shoes
Booking: Necessary
Theatre
See Music & Theatre
Historical London Walks
Leader: Simon Sackman and Philip Tobin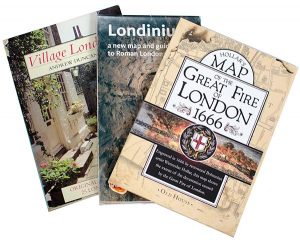 Get to know London better! These are walks in inner and outer London that explore new places and look more closely at more familiar ones to find out about their history, buildings and the people who lived there. Areas walked in 2018/2019 included Enfield, Hackney, Marylebone, Roman London and the Inns of Court.
Walks start from a station within the Freedom Pass area and end at the same or different station. Walks are led by members of the group; new members willing to lead occasional walks are particularly welcome! Notes on the historical background together with a description of the proposed route are circulated in advance. The length of walks varies but participants can expect to walk with some standing for 2 hours. There will be a short coffee/comfort stop along the way. Walks normally finish around 1 pm, but a few may offer the option of a lunch and early afternoon extension.