Outings – please note
If your group goes on outings, you will be asked to provide an Emergency contact and telephone number to be called in case of accident or illness.
Art Appreciation Outings
See Arts & Crafts
Basic Gardening in the Suburb
Leader: Brian Ingram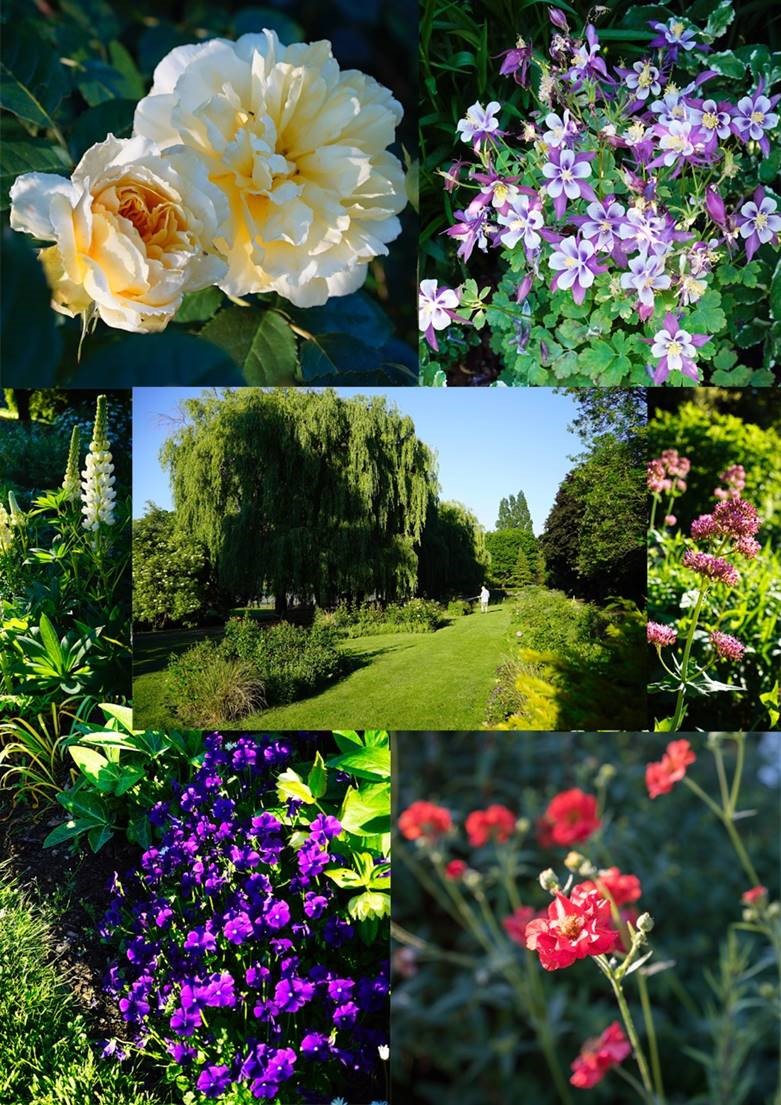 This is an informal group designed to give you the confidence and skills to do basic gardening activities such as planting, propagation, and maintenance using plants suitable for the heavy clay in the Suburb. Buy it, plant it and water it. Perhaps even prune it! Learn to deal with gardeners, garden centres, and online suppliers; knowing what to specify and what to expect. Emphasis will be on gardening in HGS. Members should ideally have a project in mind. No digging is involved! Just look in some nearby gardens to see what can be done.
Start date: Already active
When: Days and times by arrangement
Location: At residents' homes, and private and public gardens
Frequency: By arrangement
Charges: None
Days Out
Leader: Barbara Bliss
Organised visits to places of interest, travelling by coach or other transport. Trip duration varies depending on venue.
Tuesday 25 June: Eltham Palace (all-day outing)
Eltham Place Estate was acquired by the Bishop of Durham in the 12th century and turned into a Royal Palace. Many alterations were made to this moated palace by future monarchs over the centuries. Eventually after many centuries of neglect, the estate was leased to Stephen and Virginia Courtauld in 1933.
We will have a guided tour of this beautiful moated palace and gardens which was transformed by these eccentric millionaires into a masterpiece of 20th century Art Deco design. Step into the shoes of the lavish Courtaulds and explore their extravagant lifestyle.
Cost:
£39.50
English Heritage & Art Fund members: £28.50
Lunch — self-pay on the day
Payment can be made by cheque or bank transfer:
Make cheques payable to 'OUTINGS' and post to 1 Kingsley Close, London N2 0ES
Bank transfer: A/c No 80290149  Sort Code 20-29-47  Ref. Eltham
Please complete the booking form below, indicating if you are a member of English Heritage or Art Fund. Please also provide the name and phone number of someone we can contact on the day in the unfortunate event you are taken ill or have an accident.
If booking for more than one person, enter their details in the "Accompanied by" box (all participants must be members of HGS U3A). All bookings are made on a first-come, first-served basis.
We regret we are unable to reserve a place without a confirmed booking. Coach pick-up time and other arrangements will be sent nearer the time.
Dog Walking
Leader: Eleanor Levy
A new group – walkers and dogs meet at Central Square Gardens in the Suburb and walk across the Heath Extension to the dog-friendly Bull and Bush pub. After a break return to Central Square Gardens.
Start date: First walk Wednesday 10 April 2019
Start time: 11.30 am
Duration: 2 hours maximum
Frequency: Fortnightly
Number of places: 12
Booking: Just turn up — but it would be useful to know if you are coming along!
Grow Your Own Vegetables
Leader: Eric Hess – blog: http://treesrockandwater.BlogSpot.com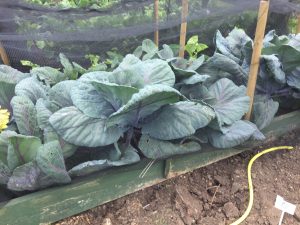 An opportunity to learn from the group leader's experience and to share group experiences in growing vegetables. A mixture of practical and theory. Leader's early background working in agriculture abroad. After returning to the UK he established a Horticultural Project for Adults with Learning Difficulties, focusing on growing and selling vegetables.
Topics will include:
preparing the soil
growing winter vegetables
pests
sowing
Clothing: Hats and closed shoes
Start date: Friday 15 March 2019; next session Monday 13 May
When: Mornings from 11 am – flexibility to suit the group
Duration: 1 hour
Location: Gordon Road Allotments, London, N3 1EL –  off Elm Park Road and Nether Street near Finchley Central station
Frequency: Monthly
Charges: 50p donation for refreshments
Number of places: 8
Lawn Bowls
Leader: Patricia Taylor, assisted by Phyllis Ellis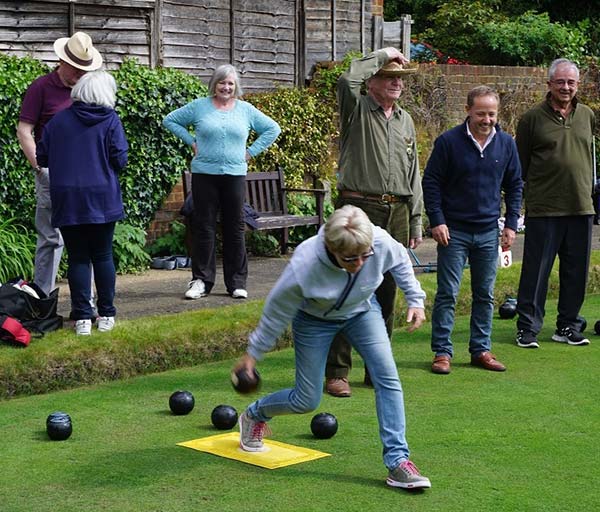 Seven-week course: coaching and introduction to lawn bowls. Learn the rules of the game and how to play lawn bowls. You will be able to enjoy informal games with other members, and gain confidence in delivering all types of shots.  You learn how to score, deliver the small jack on the rink to start play, and which shots to choose to play.
Start dates: Resuming Monday 3 June 2019
When: Mondays 2 pm – 4 pm
Location: Temple Fortune Club, 122 Bridge Lane, NW11 9JS
Frequency: Weekly
Charges: £3.00 per session (includes tea and biscuits) to club payable through coach
Number of places: 15
Notes: All equipment provided. Just wear comfortable clothing and flat soled shoes
Booking: Necessary
Photography in London
Leaders: Michael Jacobs & Roger Cookson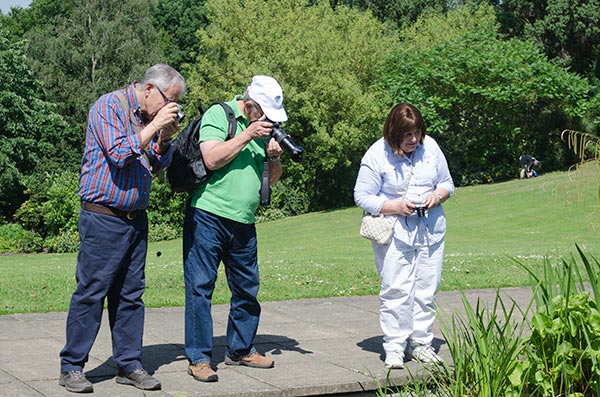 A group that meets alternately at a London venue to take photos, and at a location where we can show each other our best photos of the venue projected on a screen, and discuss them. Outside locations will be notified to members a week in advance.
It's intended to be a fun-oriented group rather than a technocratic, competitive society.
Summer Term Dates: Screenings at Alyth – 8 May, 5 June, 3 July
When: Wednesday.  Shootings start at 10 am and screenings from 10.30 am – 12 noon a fortnight later
Location: Shooting takes place at various London locations, and screenings are held at Alyth Synagogue, Alyth Gardens, NW11 7EN
Frequency: Fortnightly, alternating between location shooting and screening
Charges: We will not go to locations that levy charges without prior agreement of the group, but participants will be expected to make their own travel arrangements
Number of places: 15
Theatre
See Music & Theatre
Walking Groups
We currently have three walking groups:
Historical London Walks
Short Sunday Walks
Thames Path in London & Other Walks
The Historic London Walks tend to make frequent stops to look at landmarks en route, whereas the Thames Path in London group focuses more on walking.  Short Sunday Walks are closer to home and less demanding.
Historical London Walks
Leader: Mary Fraser and some members of the group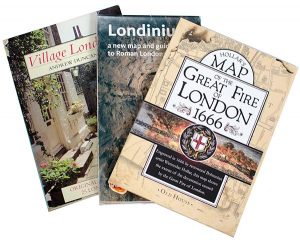 Get to know London better!These are walks in various areas of London explore new places and look more closely at more familiar ones to find out about their history, buildings and places of interest, and their present character.
Walks start from a station within the Freedom Pass area and end at the same or different station. Walks are led by volunteer members of the group. (new members willing to lead occasional walks are particularly welcome!) Notes on the historical background together with walk description are circulated in advance of each walk. The length of walks varies but participants can expect to walk with some standing for 2 hours. There will be a short coffee/comfort stop along the way. Walks will normally finish by 12.45 – 1 pm, but a few  may offer the option of a lunch and early afternoon extension.
Next dates: 12 September 2018, 10 October, 14 November, 12 December.
When: Wednesday morning
Duration: Usually about 2½ hours (plus travelling time)
Frequency: Monthly
Number of places: 25 members can register for this group, but a maximum of 15 places are available on each walk
Currently full with a short waiting list
Thames Path in London & Other Walks
Leader: David Powers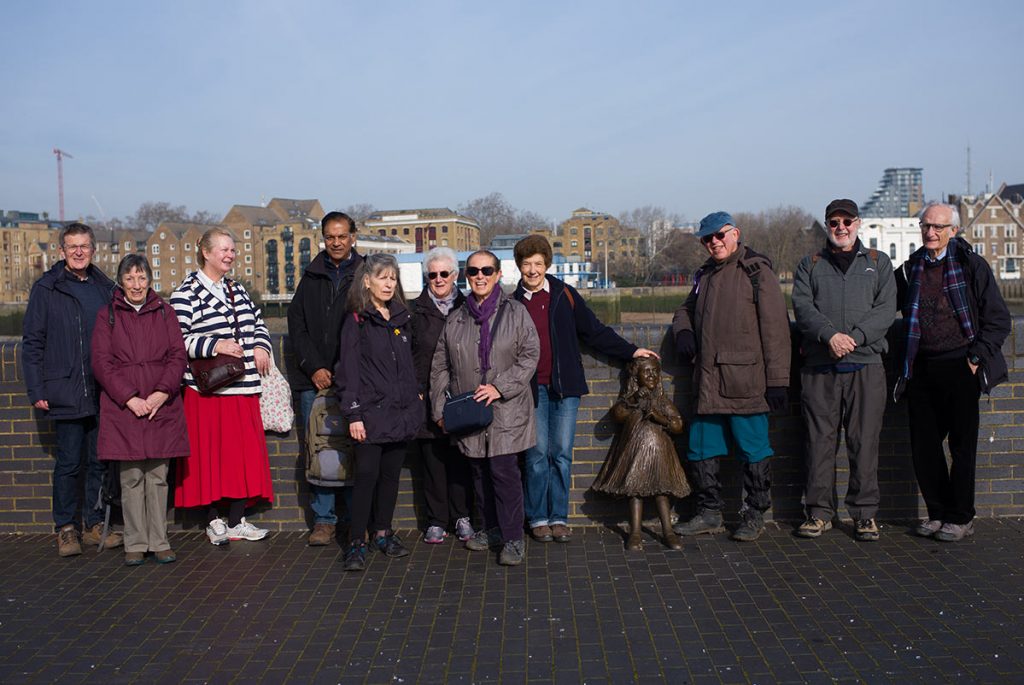 Walking is an excellent way to get and keep fit. We try to get into the fresh air away from busy roads, exploring not only the Thames, but London's canals, waterways, and green spaces. The length of each walk varies, but is generally 4–4½ miles, usually with a break in the middle for coffee. We walk at a moderately brisk pace, but not so fast that it's impossible to talk. In fact, good conversation is one of the many pleasures of this group.
Joining instructions for each walk are usually sent out a few days in advance. Most of us meet in the ticket hall of Golders Green station shortly after 9 am (the actual time depends on where the walk starts); but others join at the starting point if Golders Green isn't convenient. The walk usually finishes at 12.30 pm or 1.00 pm close to a pub or reasonably priced café/restaurant. Most members stay for lunch, but there's no obligation to do so.
Start date: Already active
When: Second and fourth Friday of each month 10.15 am – 1.00 pm (approximate times — longer if you decide to stay for lunch)
Location: Starting and end points are usually within the Freedom Pass zone
Charges: Pay for own food and drink
Number of places: 15
Notes: Comfortable walking shoes essential
Short Sunday Walks
Leader: Daphne Berkovi
For members who want to walk more locally than further afield, once a month on a Sunday morning, ending at a café for refreshments.
Next walk: 26 May: 30 June: 21 July: 18 August
When: Starting at 10.15 am
Location: 26 May – Waterlow Park, Highgate, N1
Duration: 45 minutes – 1 hour excluding refreshments
Frequency: Monthly
Charges: Café refreshments
Maximum number of places: 15
Advance booking necessary: Yes please to group leader