Topical Talks
Organiser: Daphne Berkovi
Topical Talks are normally held every month on a Thursday between 3 pm and 4.30 pm at Alyth. Tea, coffee and biscuits are available at a donation of £1 from 3 pm. The talk begins around 3.20 pm. Non-members are welcome to attend a single talk, but to attend subsequent talks, you must become a member of HGS U3A.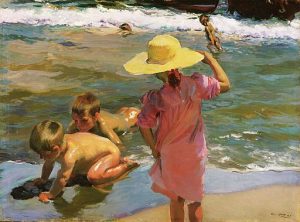 26 September – Dr Jacqueline Cockburn – Art Historian, linguist and lecturer. Her talk is on Spanish artist Sorolla. Dr Cockburn lectures at the V & A, Christies and is an accredited lecturer for the Arts Society. She specialises in art, literature and the language of Spain. Andrew Graham Dixon endorses her Andalucian art tours. http://www.artandcultureandalucia.com
24 October – Deborah Moggach – author – talking about her new publication "The Carer"
21 November – Ian Davidson- scriptwriter to the "Two Ronnies" and Barry Humphries – talking about Barry Humphries
Lifespan Psychology
Facilitator: Daphne Berkovi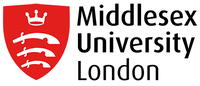 A new series of short modules created for our U3A by the Psychology Department at Middlesex University. The first "taster" module was entitled Family history and the search for identity, delivered by Antonia Bifulco, Head of Department, Professor of Psychology on 19 February.
A new series of lectures is at the planning stage.
Duration: 4.00 – 5.30 pm
Mondays starting 29 April until 24 June
Location:  Middlesex University, The Burroughs, Hendon, London NW4 4BT
Number of places: 50
Annual General Meeting 2019
The Annual General Meeting of HGS U3A was held on 18 July 2019. The minutes of the meeting have been approved by the Trustees, and can be downloaded as a PDF file.
Wiener Library: Berlin/London — The Lost Photographs of Gerty Simon — 11 September 3 pm
A special talk by the curator of the Wiener Library. Hear about and view the exhibition of Gerty Simon's photography of Weimar Berlin and London. Brought to public attention for the first time in eighty years, the works of this powerful and innovative photographer who fled Nazi Germany. FULL – NO MORE BOOKINGS
Royal Academy of Music – Curator's Tour of the Museum
Thursday 7 November – 11:45
Our third visit for new members and those that have not visited before. 18 Places available. Please register below:
Tour of the Wigmore Hall — Thursday 28 November at 12 pm
A bespoke tour of the Wigmore Hall; its history and tour backstage, followed by Tea and Coffee in the Bechstein room. Led by the Director of Development
£10 payable in advance: Preferably by BACS to: HGSU3A – sort code 40-20-16 A/C No: 82212358 ref Wigmore or cheque, payable to HGSU3A, crossed and marked A/c Payee only, with your name and address on the back. Please send to Arjun Matthai, 31 Cranbourne Gardens, London, NW11 0HS.  Registration is mandatory for this event.
Limited places: 20 maximum.
London & National Events
Members of HGS U3A are also entitled to participate in events organized by the London Region of U3As and in national events of the Third Age Trust. Visit the Events page of the London Region website for details of what's coming up in London.
Shared Learning Projects
Shared learning projects provide U3A members with the opportunity to engage in research or some other enterprise with a range of other organizations. London U3As have recently been involved in projects with the Old Royal Naval College, Greenwich, the London Wetland Centre, King's College, and the Royal Philatelic Society, among others. The London U3A website has more information.