Topical Talks are Back!
Our monthly series of Topical Talks are held at 3.00 pm on the third Thursday of each month.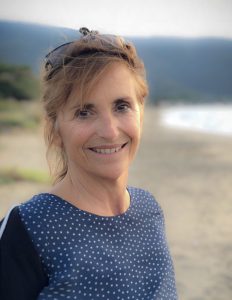 The next talk will be on Zoom on 20 October, when local author Amanda Weinberg will be talking about her historical novel Tears of Monterini.
The Tears of Monterini is Amanda's first novel. It's an historical piece of fiction set in the magical (but real) village of Pitigliano. Amanda became fascinated with its Jewish history and culture. As she became closely connected to the village and its inhabitants, she was inspired to write a novel based on true events during Mussolini's fascist era. She has threaded the characters she invented, their romance, their fears and longings through real life situations and events. Villa Sofia and saving the Jewish orphans is one such example of historical fact interwoven into the story.
To attend this talk, which is free for members of HGS U3A, please click this link to register on the Zoom website. Members are welcome to invite a guest to join them at the talk.
If you are not a member of HGS U3A, visit this page to find out how to join.
Recording of September's Talk
Professor Lynne Cox of Oriel College Oxford gave the September Topical Talk to HGS U3A on Preparing for Ageing Well. Her talk was a terrific review of what we can do now to live a healthier life in old age and fascinating research on possible future medical interventions. A recording which covers the talk (apart from the opening couple of minutes) can be found on Dropbox by clicking this link.
Annual General Meeting — 28 July 2022
The fifth Annual General Meeting of HGS U3A was held in the Hampstead Garden Suburb Free Church, North Square, NW11 7AA at 10.00 am on Thursday 28 July. You can download the accompanying documentation using the following links:
All resolutions were passed without objection. As a result,
Subscription fees for 2022–23 were set at £35 for individual members and £60 for two people at the same address. A supplementary charge of £2 for payment by cheque was also approved.
Margaret Bendor and David Powers were re-elected as trustees (David will serve for only two years because he has been an elected trustee for four years already).
Judi John was elected as a new trustee.
In Conversation
Once a month, Eleanor Levy invites an active member of HGS U3A to share their interests and past life experiences. The sessions are held on Zoom, normally on the first Monday of the month, at 6.00 pm and last for about one hour.
Previous Editions
Catch up on previous editions of In Conversation:
London Regional Events
For details of events organized by the London Region of u3as, just click the link below:
https://u3asites.org.uk/london-region/events