Topical Talks Online
organised by Daphne Berkovi
Thanks to Zoom, we have been able to present a wide range of talks with eminent speakers, including pensions expert Baroness Altmann; Evan Davis of Radio 4's PM and The Bottom Line, as well as BBC2's Dragons' Den;  Dr Henry Oakeley, the Royal College of Physicians garden fellow; and many others.
These talks are open to all members of HGS U3A. Please reserve a place by submitting the relevant form. A Zoom invitation will be sent you near the date of the talk.
GREED IS DEAD — Politics After Individualism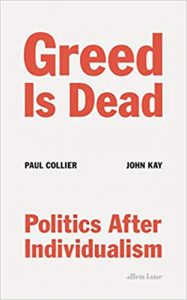 Thursday 6 May 5.00 pm — Sir Paul Collier and John Kay
We are delighted to welcome these eminent economists. Their publication shows how a reaffirmation of the values of mutuality could refresh and restore politics, business and the environments in which people live. Their account  of economic self-interest warns of harm to communities. Tellingly their publication was completed at the start of the first Coronavirus lockdown in the UK, 2020.
Registration has closed
PUBLIC HEALTH AND THE 1918–19 INFLUENZA PANDEMIC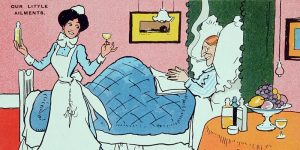 Monday 7 June 7.00 pm  Dr Laura Robson-Mainwaring, health records specialist at the National Archives
100 years ago the 1918 influenza pandemic wrought havoc across the globe. The end of the First World War has overshadowed the pandemic in history books; recent scholarship has sought to uncover the impact of the pandemic on a war torn society.  Dr Mainwaring's talk will look into the government at the time's response to the pandemic
VISIT TO THE MEDICINAL GARDENS @ The Royal College of Physicians
Wednesday 30 June- 12:00-13:30.We are delighted that Dr Henry Oakeley has agreed to conduct another tour for our u3a; which he has been doing so for the last 4 years. A wonderful insight into the topic of medicinal plants and the history of the Garden. Please register below, as places are limited
A Selection of Previous Talks
"Not bloody likely" — the Marketing of Covent Garden (1600–2000)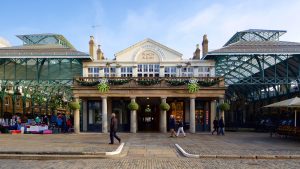 Social and cultural historian Daniel Snowman presented a talk in April about the Covent Garden piazza, the first great square in London. Over four centuries since its creation it still continues to embrace its cultural life.
PLAGUE — Power is a Deadly Contagion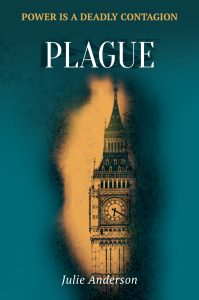 On 17 March, Julie Anderson, civil servant turned crime crime writer, talked about Plague, her debut  adult novel about the discovery of an ancient plague pit, in which recent corpses are found. Rumours swirl around the Prime Minister and his rivals.
From Garbo to Garland — Dr Geri Parlby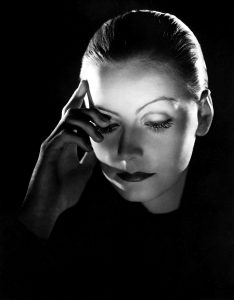 Dr Parlby, a journalist and head of Press for United International Pictures, presented a fascinating talk on 18 February looking behind the scenes of stories about photographers, costumiers, make up artists, designers, technicians and the actors & actresses who created the magic of the Silver Screen.
The Fatal Passion of Alma Rattenbury — Sean O'Connor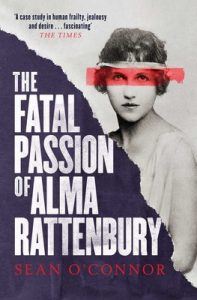 Sean O'Connor, an eminent writer, director and producer working in television, film, theatre, and radio, vividly brought this epic true crime story to life: a gripping murder tale and a heart-breaking romance.
How Spies Think: 10 Lessons in Intelligence —  Sir David Omand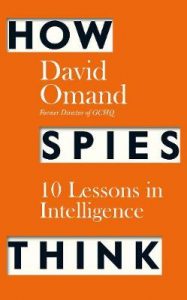 One of Britain's most senior intelligence officers, Professor Sir David Omand, spoke to HGS U3A on 20 January about his new publication that shows how the big decisions in your life are easier to make when you apply the same frameworks used by British intelligence. Sir David is a former Director of GCHQ. He was the first UK Security & Intelligence Co-ordinator. He served for 7 years on the Joint Intelligence Committee, and was the Permanent Secretary of the Home Office from 1997 to 2000.
Art Nouveau Architecture — Dr Anne Anderson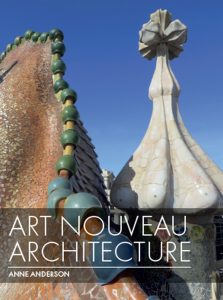 Dr Anne Anderson, a distinguished Art Historian, lecturer,  exhibition curator and broadcaster, presented a talk on 17 January 2021 about her new publication Art Nouveau Architecture. She has studied Art Nouveau for over 30 years. Her research is widely published in learned academic journals. Her career as an international speaker has taken her all over the world.
How the Pandemic has Nudged Practices and Prospects for Digital Health Technologies — Ann Blandford
Professor Ann Blandford FBCS CEng PhD is a Professor of Human-Computer interaction. She is also the Deputy Director of Digital Health at UCL.  Her talk  on 8 December 2020 was extremely timely given our present circumstances.
Forensic Accounting in a Criminal Trial — Claire Berrington
Claire Berrington is a leading forensic accountant. Her talk on 6 December 2020 focused on her work as a forensic accountant in a criminal trial. 
Cyber Crime: How It Works and How to Stop It — Geoff White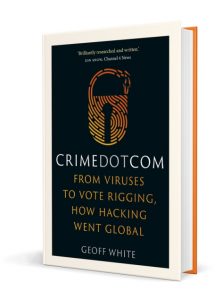 Geoff White is an award-winning investigative journalist, who has covered technology for the BBC, Channel 4, Audible, and Forbes. His latest publication is on Cyber Crime. His exclusives reveal tech's impact on our lives. His fascinating talk on 1 November 2020 ended with a useful Q&A session with advice to members on a range of online security issues.
Post Truth — Evan Davis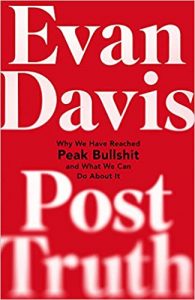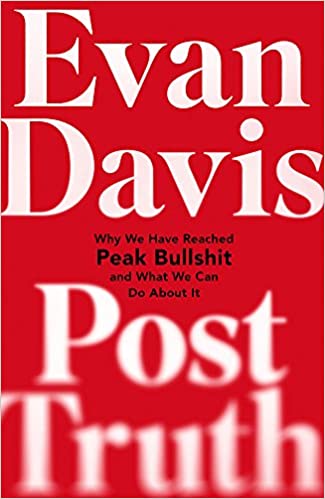 We were delighted when radio and TV presenter Evan Davis hopped on his bicycle immediately after coming off air from an edition of Radio 4's PM programme on 27 October 2020 to present a talk based on the theme of his most recent book, Post Truth. He argued that obfuscating the truth is not simply the province of politicians; we all do it everyday with white lies intended to avoid offence. Evan's spirited presentation led to a lively discussion afterwards.
Poisonous Plants Make Good Medicines — Henry Oakeley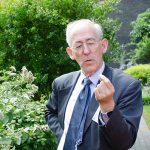 Dr Henry Oakeley, is the Senior Garden Fellow at the Medicinal Garden of the Royal College of Physicians, Vice President RHS; sometime President of the Orchid Society of Great Britain and Trustee World Orchid Conference Trust. Dr Oakeley has previously led for our U3A immensely popular tours of the Medicinal Gardens. He kindly agreed to give a talk on 13 October 2020 about the benefits of poisonous plants used in medicines. 
What is Happening in Social Care — Ros Altmann
Baroness Altmann CBE, UK Pensions Minister 2015–16, Member of the House of Lords, leading authority on later life issues, including pensions, social care, and retirement policy presented a talk on 7 June 2020 about the current state of social care and what she thinks ought to be done to improve it.
London Regional Events
For details of events organized by the London Region of u3as, just click the link below:
https://u3asites.org.uk/london-region/events