Topical Talks
Organiser: Daphne Berkovi
Topical Talks are normally held every month on a Thursday between 3 pm and 4.30 pm at Alyth. Tea, coffee and biscuits are available at a donation of £1 from 3 pm, and the talk begins around 3.20 pm. Non-members are welcome to attend a single talk, but if you would like to attend subsequent talks, you must become a member of HGS U3A.
Topical Talk: Thursday 24 January 2019:
The Enigma of Lyndon B Johnson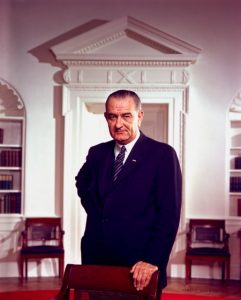 Jack Bernhardt is a comedy writer, working regularly for BBC Radio 4. His credits include 'Dead Ringers', 'The News Quiz', 'The Now Show', 'The Horrible Histories'. Jack read History at the University of Oxford, specialising in North American history in the 1960s. Jack was awarded a BBC Radio Comedy Writers Bursary for 2012 -2013. He now writes regularly for The Guardian newspaper's Opinion column; including one on the topic of his talk, the late American President, Lyndon B Johnson.
Please register using the following form:
Bookings are acknowledged a week prior to the event.
Forthcoming Topical Talks
21 February – Ruth Leon, writer, director, Emmy award winning producer, visiting Professor of Drama at the University of Kingston
28 March – Eric Midwinter, Founder of U3A UK
Vengeance in Venice
A talk by Richard Abramson at Fellowship House on addressing the recurring questions  of Antisemitism in The Merchant of Venice. He defends Shakespeare from the charge of Antisemitism. The talk will propose that the intended effect on an audience is to emphasize a different theme; one of both universal and personal relevance.
In retirement Richard completed an MA in Shakespeare Studies at Royal Holloway College. He tutors our very popular HGS U3A Shakespeare group.
Booking is essential: £1 donation on entry
Please register using the following form:
Lifespan Psychology
Facilitator: Daphne Berkovi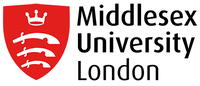 A new series of short modules created for our U3A by the Psychology Department at Middlesex University. The first "taster" module is entitled Family history and the search for identity, delivered by Antonia Bifulco, Head of Department, Professor of Psychology.
Start date: Tuesday 19 February 2019
Duration: 4.00 – 5.30 pm
Fortnightly on Mondays after taster
Location: Initially at Alyth, Alyth Gardens, London, NW11 7EN
From April at Middlesex University, The Burroughs, Hendon, London NW4 4BT
Number of places: 50
Please register using the booking form below.
Bookings are acknowledged a week prior to the event.
London & National Events
Members of HGS U3A are also entitled to participate in events organized by the London Region of U3As and in national events of the Third Age Trust. Visit the Events page of the London Region website for details of what's coming up in London.
London Region Summer School
The London Region of U3As will hold its non-residential summer school on 23–25 July 2019 at St Bride Foundation, Bride Lane, Fleet Street, EC4Y 8EQ (5 minutes' walk from Blackfriars Underground station).
The programme will be drawn from a broad range of subjects including Art, Current Affairs, History, Literature, Music, Philosophy and Science and Travel. This year's general theme is 'Celebration of the Sea'.
There will be a choice of 27 different talks, 5 workshops, and 6 guided walks around the City of London.
Attendance can be for one, two or three days and the cost is £38 per day. Refreshments and a cold buffet lunch are included.
To register for programme details to be sent to you in February, please email Chris Feldman.
Shared Learning Projects
Shared learning projects provide U3A members with the opportunity to engage in research or some other enterprise with a range of other organizations. London U3As have recently been involved in projects with the Old Royal Naval College, Greenwich, the London Wetland Centre, King's College, and the Royal Philatelic Society, among others. The London U3A website has more information.