Topical Talks are Back!
Our monthly series of Topical Talks will resume at 3.00 pm on the third Thursday of each month in January 2022. Initially, most meetings will be online using Zoom, but we plan to hold some meetings in person with a simultaneous relay online for members who don't yet feel comfortable to attend events with large numbers of other people.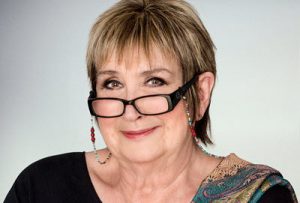 Dame Jenni Murray, the well-known broadcaster and author, will be giving the first Topical Talk of 2022 on Zoom on 20 January at 3.00 pm. Her subject will be her latest book Fat Cow, Fat Chance: How I Took Control of the Battle with Obesity — the Science and Psychology of Size. Click this link to register for this talk.
Important note: We are using a new registration process for Topical Talks. After submitting the registration form, you will receive a link directly from Zoom for the talk. Please save the email with the link. If you mislay the link, you will need to register again.
Topical Talks for subsequent months include John Plews, director of Upstairs at the Gatehouse theatre, and Dame Esther Rantzen.
Psychology Lecture Series
We are delighted to announce that the Psychology Department of Middlesex University has agreed to present a series of nine lectures on a wide range of topics for members of HGS U3A. The lectures will be held on Tuesdays at 4.00–5.30 pm, starting on 16 November and continuing through to June 2022. The talks will initially be held on Zoom, but it's planned to host them at the Middlesex University campus from next spring (subject to confirmation). Follow this link for details of this lecture series and other cooperation with Middlesex Uni.
London Regional Events
For details of events organized by the London Region of u3as, just click the link below:
https://u3asites.org.uk/london-region/events