Monthly Topical Talks
Our Topical Talks are offered to members of HGS u3a. Non-members are invited to join us for a free taster session.
They take place at the Free Church, North Square, NW11 on the third Thursday of each month during our term times. Doors open at 2.30 pm providing an opportunity to chat with your neighbours before the event starts.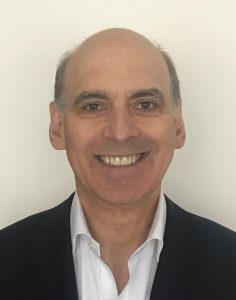 The next Topical Talk on Thursday 19 October will be presented by Douglas Miller, a semi-retired dentist with a life-long interest in archaeology, particularly the culture and civilisation of ancient Egypt. Douglas gives regular talks in the British Museum's Egyptian Gallery on Friday nights — and before you ask, he has never removed any artifacts from the museum's collection!
Douglas's talk is entitled Death and the Afterlife in Ancient Egypt,  an introduction on how and when the ancient Egyptians developed their cult of the afterlife. He will illustrate how the ancient Egyptians treated their dead in pre-dynastic times and the New Kingdom, using burial assemblages that are presently exhibited at the British Museum. He will also discuss the ancient Egyptian's views on the afterlife and how an Egyptian of high standing from this period might have been prepared in order to enter the Duat or Netherworld.
Douglas's talk will feature photographic images of human remains, and there will be discussion of how the bodies of ancient Egyptians were prepared for the afterlife. This will be done respectfully, but if you are offended by seeing human remains or hearing details of their preparation, this talk may not be for you.
To help us plan for catering, please complete the registration form. However, there is no need to print tickets and you can just turn up on the day.
Recordings of Some Previous Talks
Professor Lynne Cox of Oriel College Oxford gave the Topical Talk on Preparing for Ageing Well in September 2022. Her talk was a terrific review of what we can do now to live a healthier life in old age and fascinating research on possible future medical interventions. Click this link to view a recording which covers the talk (apart from the opening couple of minutes).
You can also watch a recording of the October 2022 Topical Talk, when local author Amanda Weinberg spoke about her historical novel Tears of Monterini based on true events during Mussolini's fascist era.
The Topical Talk in November 2022 was given by Anne-Marie O'Connor, who discussed the fascinating saga behind Klimt's famous painting of the Lady in Gold. Click here to view the recording.
Previous Editions of In Conversation
Annual General Meeting on 3 August 2023
At the 2023 AGM of HGS u3a, Chair Richard Abramson and Treasurer Simon Freeman presented the Trustees' Annual Report and Financial Accounts for the financial year ending 31 May 2023.
At the conclusion of the meeting, Richard Abramson stood down as Chair and trustee after two successful years during which the membership increased to more than 600. He handed over to Carole Spiers, who spoke of her desire to grow u3a within the local community.
Also standing down as trustees were Eleanor Levy and the u3a's Secretary, Mayah Weinberg. Mayah was re-elected. Also elected as trustees were Carole Spiers and Simon Freeman, both of whom had been co-opted during the previous year, and Richard Gold.
Draft minutes of the AGM will be posted on this website in due course.
London Regional Events
For details of events organized by the London Region of u3as, just click the link below:
https://u3asites.org.uk/london-region/events