Book Group — Penguin Modern Classics
Leader: Daphne Berkovi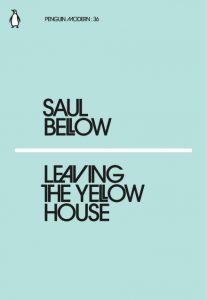 Hattie Wagonner, 72 years old and alone, has lived most of her life under a cloud of self-deception. After an accident threatens her independent way of life, Hattie finds herself forced to look back on the past. Viewing her life as if it were a movie reel. She is able to stop and examine the most important periods and events. Yet, such scrutiny seems to have little effect upon her mindset. The resolution Hattie makes at the end of the story resides firmly in her habit of denying the truth as any of the actions she has taken in the decades of her adult life.
Now moving into our second year, our group will be reading books from a long list of  Penguin Modern Classics.  Introducing readers to a diverse range of 20th century writers, who broke the rules, created new forms of expression and made their voices heard against the odds.
Next meeting: 18 January 2019
"Leaving the Yellow House" by Saul Bellow
When: Friday 10.15 am – 11.30 am
Location: Leader's home, NW11 6RJ
Frequency: Monthly
Number of places: 12
Evening Book Group
Leader: Tina Stanton
"No two persons ever read the same book." – Edmond Wilson
What could be more interesting than discussing books with a group of lively and engaging people? The HGS U3A Evening book group is relaunching.  It will feature a wide array of reading chosen by the participants.
Next meeting: Please refer to Leader
When: Thursday 8 pm – 9.15 pm
Location: Members' homes
Frequency: Monthly
Number of places: 10 -15
Creative Writing Group
Leader: Neil Behrmann
A relaxed meeting for writers and first-timers wishing to put words down on paper. Fiction and non-fiction. Neil, a working journalist and author, will give initial and ongoing talks about the process with contributions from the group through Q & A. The group can write about life story, anecdotes 500 -2000 words long initially. If members wish they an read their pieces to the group. members can edit pieces voluntarily e.g. member A writes the piece and member B edits.  Criticism will be offered.  May link up with a photographer at times and go for walks and write about experiences.
Start date:  7 January 2019
When:  Monday 2 – 3.30 pm
Location: Community Room, Golders Green Library,  156 Golders Green Road, London NW11 8HE (Access via Library Card and PIN)
Frequency: Fortnightly
Number of places: 12
Booking: Ideal at start of course but newcomers are welcome
Play-Reading Group
Leader: Daphne Berkovi
We are a  group who love the theatre and enjoy reading parts. No experience is needed, just enjoyment and fun in a friendly atmosphere. Choosing from a wide selection of play sets available from Barnet library.
Play: "No Sex Please – We're British" A Comedy by  Anthony Marriot and Alistair Foot. A British farce centring around a pornographic book shop and the muddled addresses of the local bank and its assistant manager and his wife.
 Date:  10 January 2018
When: Thursday 2.45 pm – 5 pm
Location: Members' homes by rotation
Frequency: Monthly
Number of places: 10
Currently full – waiting list
Poetry Reading for Pleasure
Leader: Elizabeth Inman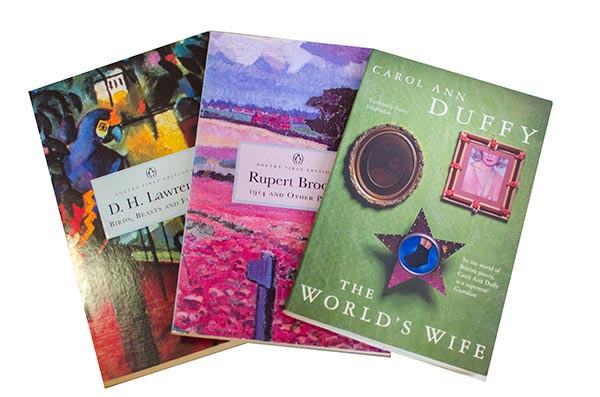 Reading, sharing, and discussion of poems with agreed themes.
Start date:  21 August 2018
When: Tuesday 2.30 pm – 4 pm
Location: Leader's home, NW11 6NE
Frequency: Fortnightly
Number of places: 10
Shakespeare Group
Leader: Richard Abramson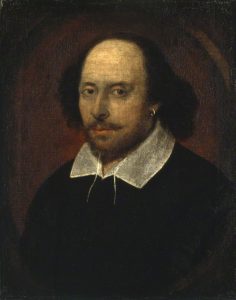 Shakespeare plays: study and discussion of texts.
The way we study is to read a small section of the play text at a time, and, depending on its complexity and interest, discuss and analyse each part.  We keep the discussion light, while trying to appreciate the joy of the text.  Some of us know Shakespeare well, while for others a new vista is opened up.
The group is currently over-subscribed, but those who wish can go on a waiting list.
Richard has given several talks on Shakespeare, and recently completed an MA in Shakespeare Studies at Royal Holloway.
Start date: We restart on 22 January, reading Macbeth
When: Tuesday 10 am – 11.30 am, followed by an (optional) coffee time
Location: Leader's home, NW2 2ED
Frequency: Weekly
Number of places: 14