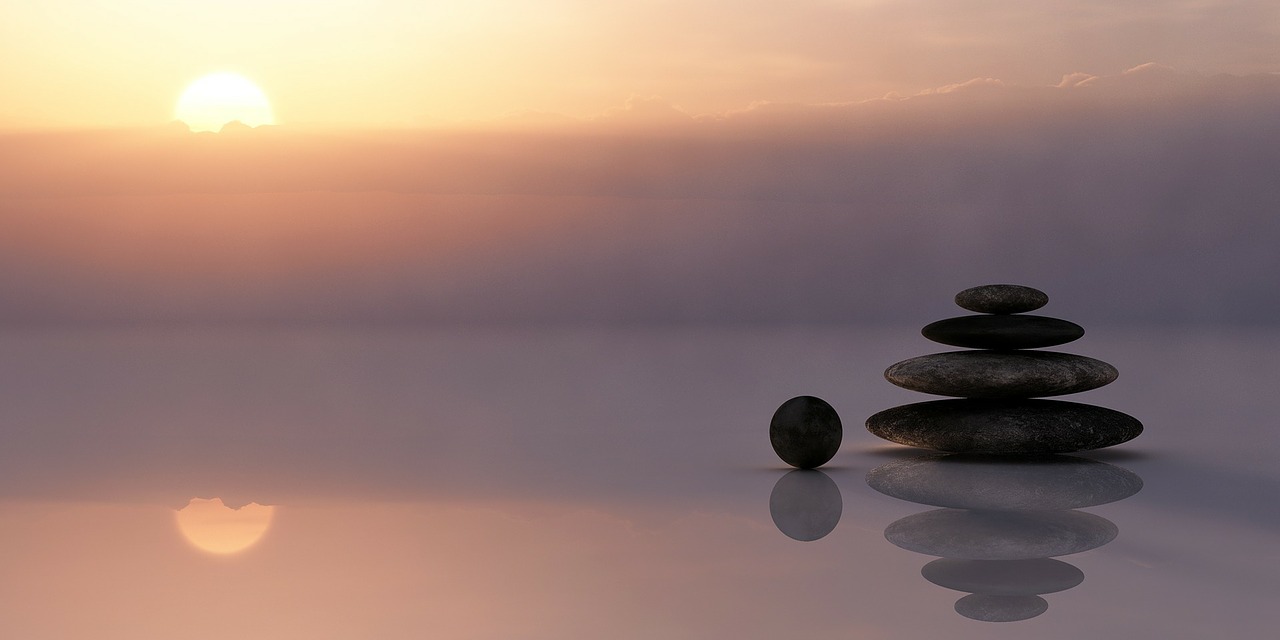 All physical activities are designed with the age profile of HGS U3A members in mind, so you're not expected to be an Olympic athlete, but you must be sufficiently fit to participate.
If in doubt, please contact the Group Leader to discuss whether the group is suitable for you. In some cases, you will be asked to fill in a confidential form disclosing any health issues.
Gentle Exercise & Dance
Leader: Sheila Dickie
The class begins with a chair-based warm up leading to some standing exercises. An aerobic sequence of movements is followed by more seated work involving resistance bands. A dance sequence is also taught—this should be fun but is also good for memory.
Start date: 23 September 2019
When: Monday 10.00 am – 11.00 am
Location:Friends Meeting House, 17 North Square, Hampstead Garden Suburb, London, NW11 7AD
Frequency: Weekly
Charges: £2.50 for a resistance band (if you don't have one)
Number of places: 12
Gentle Exercise – Feldenkrais
Leader: Alexandria Frazier
Well organised movement preserves energy and improves our vitality. But the opposite is true too, tiredness, a loss of energy and fatigue are often related to the way we move and use ourselves in everyday activities.
Moshe Feldenkrais observed that it is not so much what we do but how we are doing it that makes the difference in how we feel. We learn how to coordinate movements better, ensure we breathe easily as we move and our only using the appropriate amount of muscular effort for the task in hand in order to enhance our energy levels, our vitality and the way we feel in our bodies. We explore movements in different positions, mostly lying on the floor, and follow our sensations of comfort and ease.
Autumn Term Dates: From 18 September – note no sessions on 09, 23,30 October
When: Wednesday 11.30 am – 12.30 pm
Location: Friends Meeting House, 17 North Square, Hampstead Garden Suburb, London, NW11 7AD
Frequency: Weekly
Number of places: 12
Equipment: Floor mats or rugs required (can be provided by leader)
Meditation for Beginners
Leader: Elaine Cole-Wight
Join someone who has been practising meditation for 33 years and leading meditation groups for about 25 years. Beginning meditation is always the difficult part. You are shown a variety of techniques to help anyone who is interested in meditation, contemplation, mindfulness.
A three-week taster course for beginners is scheduled for late March/early April. We explore the lessons from many cultures, and find the best way to successful mindfulness for each person.
Dates: Contact Leader
When: Monday 10.00 am – 11.00 am
Location: Leader's home, NW11 6RU
Frequency: Weekly
Number of places: 6
Note: 6 week course
Mindfulness & Wellbeing
Leader: Bernice Berman
This course offers a practical guide to mindfulness. It covers:
Definitions of Mindfulness
Methods of how to practise mindfulness in the context of a busy life
How to substitute negative thoughts for positive ones
How to understand compassion
How to reduce stress
Autumnn term: From 08 October 2019
When: Tuesday 10 am – 11 am
Location: Leader's home, NW11 6NL
Frequency: Fortnightly
Number of places: 10
Pilates
Leader: Annika Sundstrom
Joseph Pilates developed an effective exercise system that brings together the functionality of Western approach with Eastern mindfulness. With precise and focused movements, imbalances can be corrected, weaknesses be strengthened, flexibility increased and ease of movement found.
A majority of this class is done on a mat on the floor as the floor gives us feedback on how we align the trunk, as well as support when finding and strengthening the deep abdominal and back muscles.
Exercises will be done lying on your back, side and front as well as kneeling on all fours, sitting and standing. Mats will be provided.
Autumn Term Dates: 18 September onwards
When: Wednesday 10.10 am – 11.10 pm
Location: Free Church Hall, Northway, Hampstead Garden Suburb, London, NW11 6PB
Frequency: Weekly
Number of places: 12
Currently full with a waiting list
Table Tennis – Social
Contacts: Alan Finn (Main) Harvey Bengen (Coach), Peter Graham (Assistant)

Come along and learn or play as you wish. Table tennis can improve mental health, reducing the risk of depression, anxiety and developing self-esteem as well as developing mental agility, motor skills, balance and coordination.
As little as 10 minutes of regular moderate exercise can bring great benefits.
Autumn term dates: Starts 03 September
When: Tuesdays, 2.15 – 4 pm
Location: Free Church Hall, Northway, Hampstead Garden Suburb, London, NW11 6PB
Frequency: Weekly
Equipment: Excellent facilities – 5 Olympic quality tables, nets, bats and balls all available by kind courtesy of Hampstead Garden Suburb Table Tennis Club
Number of places: 20 maximum
Coaching: Harvey Bengen can provide some free coaching; professional coaching is also available at a small fee by arrangement in advance if required
Subs: £3 per term is charged to cover replacements and maintenance
Thames Path in London & Other Walks
Walking to keep fit. See Outdoor Activities.
Yoga
Leader: Maxine Levy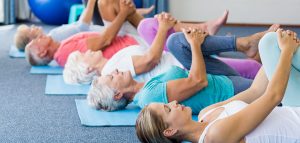 Yoga offers a wide array of health benefits. By incorporating a yoga practice into your daily routine you can:
improve your balance and stability
improve flexibility and joint health
improve respiration
reduce anxiety
There is a charge of £60 per term, payable to HGSU3A in advance, to join the class. Payment instructions are shown on the Home page.
Start date: 3 September 2019
When: Tuesdays from 1 – 2 pm
Location: Free Church Hall, Northway, Hampstead Garden Suburb, London, NW11 6PB
Frequency: Weekly (term time only)
Equipment: Participants should bring their own mat and block(s). Supplies may be available.
Number of places: Maximum of 12 members per session. Currently full.
Essential First Aid Training with St John Ambulance
Facilitator: Daphne Berkovi
If you lead a walking or outings group, or participate in these groups then this course could be of benefit to you. Ideal if you want to know what to do when faced with an emergency involving a casualty of any age.
This is a 3 hour training course facilitated by St. John Ambulance in Archway. Cost £25 + VAT –   (£30). Certificate is awarded at end of the course
Monday 11 November – 14:00-17:00