Members on their Own (MOTO)
Coordinated by Diana Abramova
In common with many other U3As, we have established a MOTO — a group specifically for members who are on their own. The main purpose is to enable members who live on their own to meet and socialize with others in the same situation, usually at weekends.
MOTO is a self-supporting group whose members decide for themselves how they want to arrange their activities.
If you're a member of HGS U3A, live on your own, and are interested in joining/starting a MOTO, please fill in the following form.
For convenience, most social events are coordinated by two separate groups — the original MOTO and MOTO2. But sub-groups dedicated to specific activities are open to all members who live on their own. There are currently two such sub-groups. If you are interested in joining either of the sub-groups, contact Diana Abramova in the first instance.
MOTO Bridge
Group leader: Simone Halfin
One table of Bridge once a month on Sunday from 2.00 – 5.00 pm at Simone's home in NW11. A friendly game for competent players.
MOTO Rummikub
Group leader: Cynthia Lewis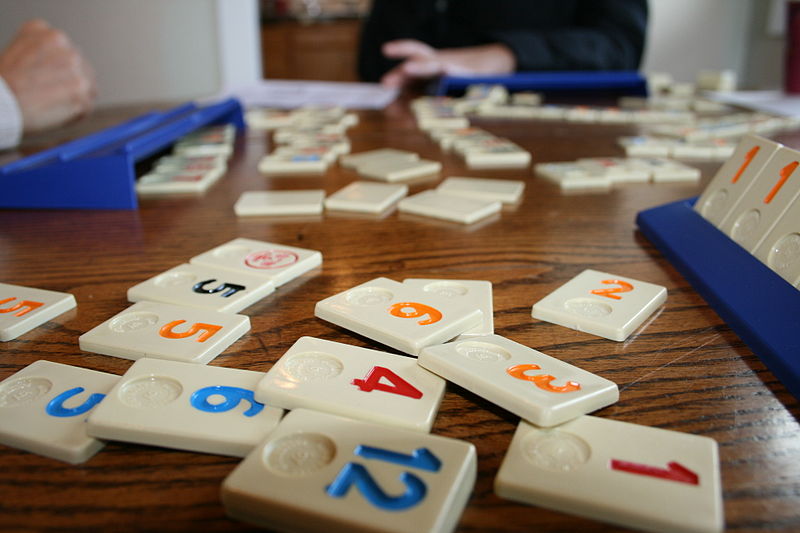 Rummikub is a game using tiles instead of playing-cards. It's simple to learn & our more experienced players will tutor those who are beginners. We play monthly in each other's homes so it is necessary to reserve your place & all levels of players who are members of HGS U3A MOTO are welcome to come and play.