In February and March, the Days Out group have had two very interesting outings. The visit to the London Silver Vaults on 2 February was amazing. After we all had to go through a security check at the reception desk, we made our way to the selection of 30 shop units, all filled to the ceilings with such an enormous array of items that was really mind boggling. All the owners were enthusiastic and willing to talk about the collections of items in their shops and gave us information about some of the most unusual intricate and elaborate presentation items on display explaining the history of who owned them and the occasions of when they were presented.
Unfortunately, the afternoon turned out to be quite a challenge as the walk to and from the restaurant and a delay when leaving made us late. This meant the visit to Dr Johnson's House in the afternoon involved far more walking than was envisaged, and regrettably we were late meeting up with the members who we had arranged to meet at the House.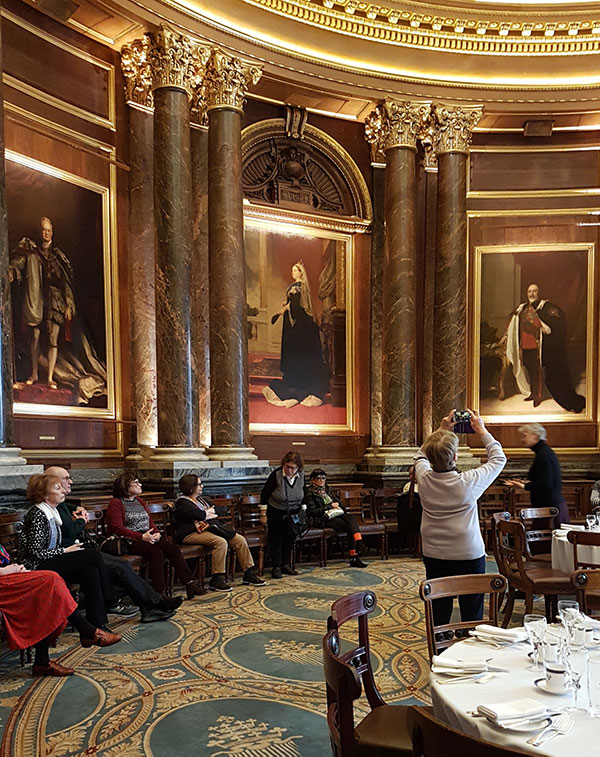 Our visit and journey to Drapers Hall on 3 March went much more smoothly and when we arrived we were welcomed with beautifully served tea and biscuits in the huge reception hall. The curator gave a talk about the history of the Livery Houses and the charities they support and took us on a guided tour of the magnificently decorated rooms. As you can see by the photos that on the day we visited two rooms were laid out ready for a Charity Dinner and a Card Tournament that evening.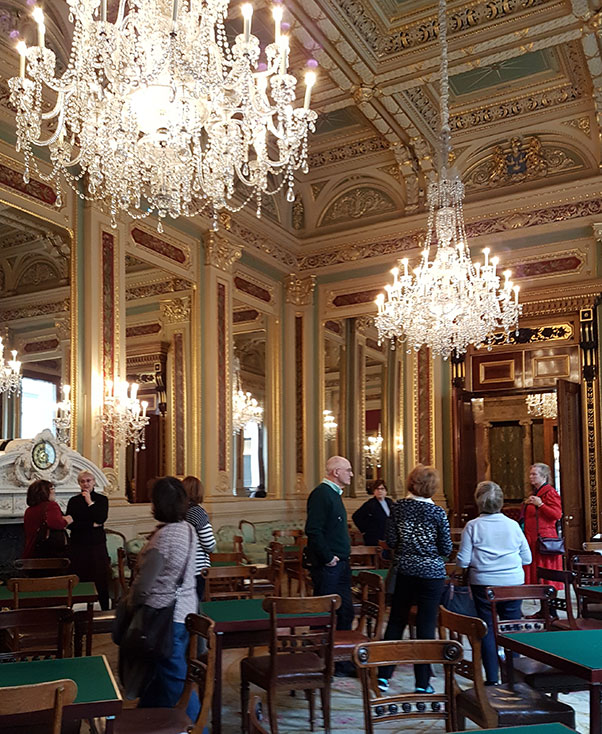 If you would like to join us on our next visit on the Wednesday 1 May to Down House, the former home of Charles Darwin, please visit the Outdoor Activities page for more information and a booking form.