Our U3A were given a very special treat on 26 September by our Topical Talk invited guest Dr Jacqueline Cockburn, as Dr Cockburn is an international freelance lecturer, who kindly slotted her talk for us into her busy schedule.
The talk was superb and so informative, giving us such insight into the work of Joaquin Sorolla Painter of Light, who was the great Spanish Impressionist painter. Dr Cockburn related that Sorolla had a great social conscience and this was portrayed in many of his paintings, including several that we were shown for example of a young woman on a train, Marguerite, where Sorolla replays a scene he witnessed on a train of a shackled woman being escorted to her trial by two armed guards. Her crime? Allegedly the murder of her child probably being transported to prison, who had a child out of wedlock. Another painting was Sad Inheritance, disabled children bathing at the sea in Valencia.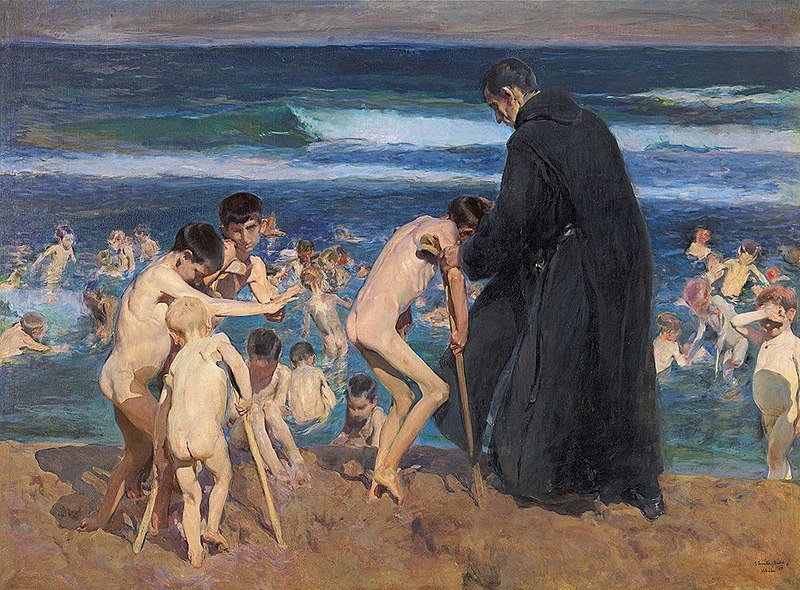 Sewing the Sail, where Sorolla captures half a dozen men and women working on a giant sailcloth beneath the branches on a sunny day in a Spanish garden. Mother, which is a dreamy scene of billowy cloud-like creams of his wife Clothilde and their new-born child seemingly floating in a swirl of white eiderdowns and pillows.
Our members were so enthusiastic about attending the talk that several have signed up for her acclaimed Art and Culture tours in Andalucia, Residential Courses in Gaucin.
Dr Cockburn's new book A Taste of Art, London is being published on 15 October. We are also delighted that she will be returning to our U3A to give the second part of her talk on 30 January 2020.