For our February Topical Talk, we enjoyed an afternoon of nostalgia, evoking memories of Disney's earliest animated films with a difference. Professor Jacobs, who in his professional life was a Professor of Reproductive Endocrinology, then completed in his retirement a PhD in Film Studies focusing on the widespread and enduring popularity of Disney's early feature-length animated films, Snow White and The Seven Dwarfs (1937), Pinocchio (1940), Dumbo (1941) and Bambi (1942).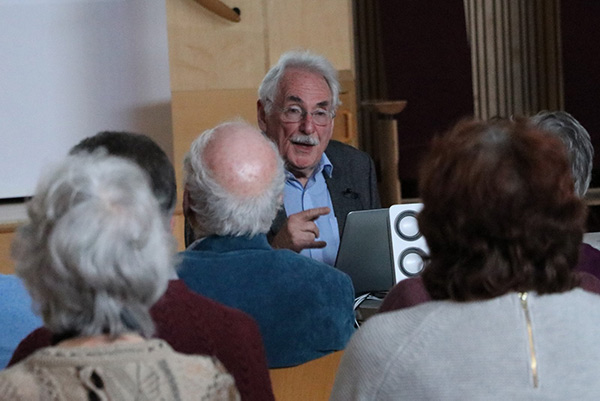 Professor Jacobs discussed what he saw as the social, pedagogical, and psychological messages embodied in the films, messages that are heavily camouflaged by attractive animation, humour, and music, arguing that part of the fascination of these films lies in the resonances set up in the unconscious minds of their viewers.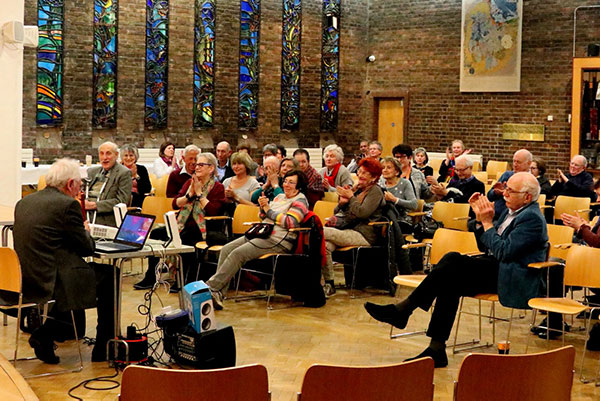 Professor Jacobs' talk was interspersed with film clips from these Disney films. He explained when we saw these films as children, many children were affected emotionally by them and had left the cinema in tears. Viewing these film clips as adults provoked a very different response.  Some of the scenes were very amusing and others quite sad; and Professor Jacobs explained that within these films Disney concealed a deep melancholy.
Report by Daphne Berkovi; photos by Myke Jacobs