Our April Topical Talk featured a very interesting discussion led by Dr Richard Epsley, Head of Modern Collections at the Senate House Library, where he co-curated The Shakespeare: Metamorphosis season in 2016 commemorating the 400th anniversary of the death of William Shakespeare.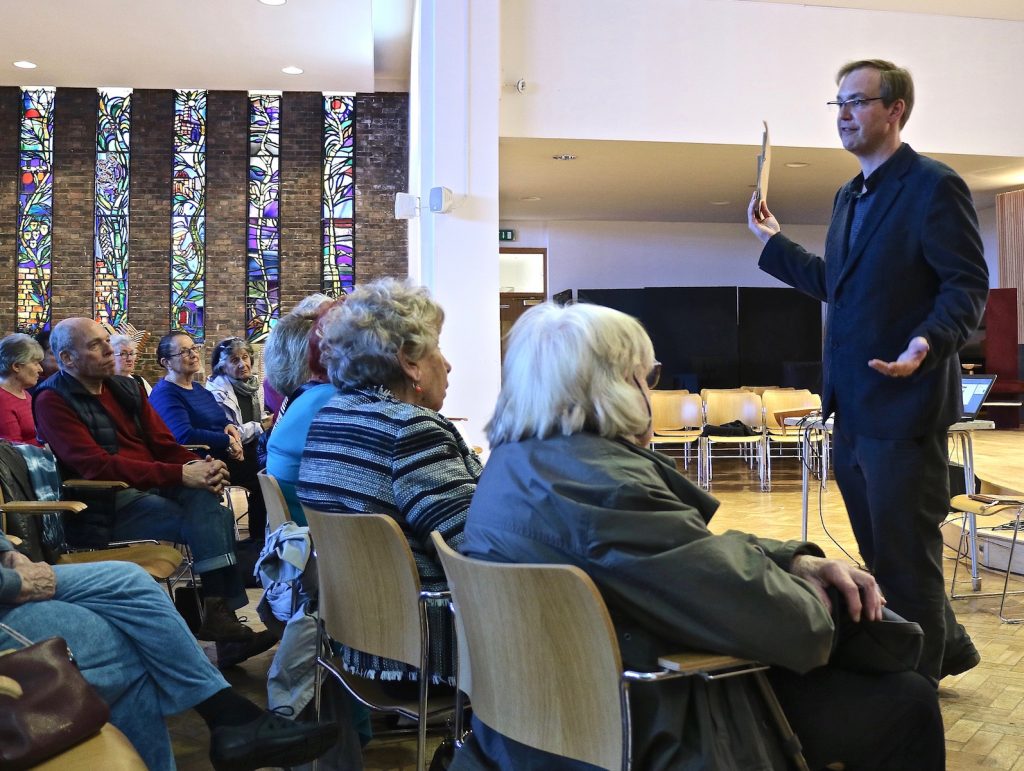 The exhibition caused a great deal of controversy as the Senate House holds the First Folio, a rare publication. In fact, it had all four Shakespeare folios, and tried to auction them for £3–5 million to pay for its historical research collection.
We were introduced to the history of the Senate House Library, then the seven stages of the exhibition.  Dr Epsley also passed around a number of examples of rare books.
Members of our Shakespeare interest group attended.   The audience were very appreciative of Dr Epsley's knowledge of Shakespeare and the formation of the Senate House Library.
Report by Daphne Berkovi; photo by Diana Iwi