Several U3As across the UK have arranged partnerships with their local university.  We had our first positive experience of Middlesex University in October 2017 when Dr Emma Ward, from their Department of Psychology, delivered a presentation on Memory Matters at our first Topical Talk.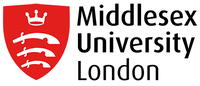 We are delighted to announce that such a collaboration is being launched between HGS U3A and Middlesex University. Our University Liaison is Emeritus Professor Lisa Woolfson who joined HGS U3A recently. The collaboration allows for a reciprocal arrangement and may include  attending a series of lectures, working on research projects, and mentoring students.
A programme launch is planned for Tuesday 19 February 2019 when HGS U3A members will have an opportunity to learn what is involved and how to participate.
The first programme offered is Lifespan Psychology, a series of short modules at Middlesex University in Hendon, on Mondays at 4.00 – 5.30 pm. The first module, entitled Family history and the search for identity, is delivered by Antonia Bifulco, Head of Department, Professor of Psychology.
If you would like to be included in this new venture, please complete and submit the booking form on the History and Humanities page of our site.