The second in our series of Topical Talks on 23 November featured Keith Lowe and his new and highly acclaimed publication The Fear and the Freedom — How the Second World War Changed Us.
Keith began by saying that despite 70 years having passed, we are still obsessed with the Second World War; that we are continually inundated with books, films, documentaries on this period of world history. The most recent were the films on Churchill and Dunkirk.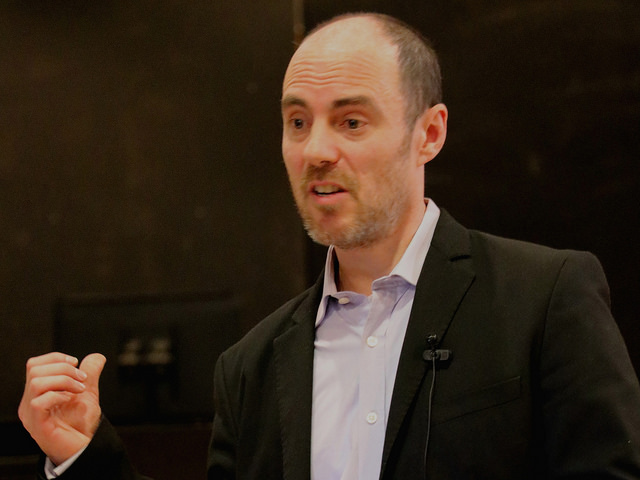 Yet, so much has been illusory. Keith demonstrated this by talking about two  individual accounts that feature in his new book. One related to the victim, the Israeli novelist Aharon Appelfeld, and the other to the perpetrator, Yuasa Ken, a Japanese surgeon. Appelfeld's mother and grandmother were murdered by the Germans in northern Romania when he was just nine years old; and he survived the war living on his wits mixing at times with prostitutes and thieves. He relives his war experiences through the themes of his novels. Yuasa Ken, by contrast, was a military surgeon in China, who took part in human vivisection. He felt no remorse for his actions. It had been "necessary for surgery practice," he said, "in order to save the lives of Japanese soldiers." It wasn't until he received a letter from a victim's mother that he realized the enormity of what he and his colleagues had done.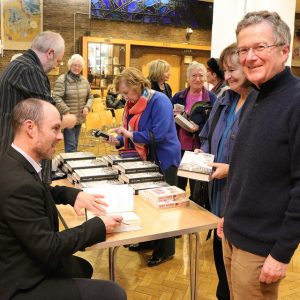 These two stories are just a few amongst many that Keith has featured in his book of survivors of the war stretching across five continents. He contends that modern day politics across the globe have been shaped by the aftermath of the Second World War.
The talk prompted a great deal of interest with many questions from our audience and was followed by a queue of people wanting to buy this new, thought provoking publication.
We were delighted to be able to host such an interesting speaker.
Report by Daphne Berkovi; photos by Myke Jacobs