HGS U3A is now officially a member of the Third Age Trust, the parent body of all U3As in the UK. The certificate of membership was handed recently to the Chair of HGS U3A, Jack Berkovi.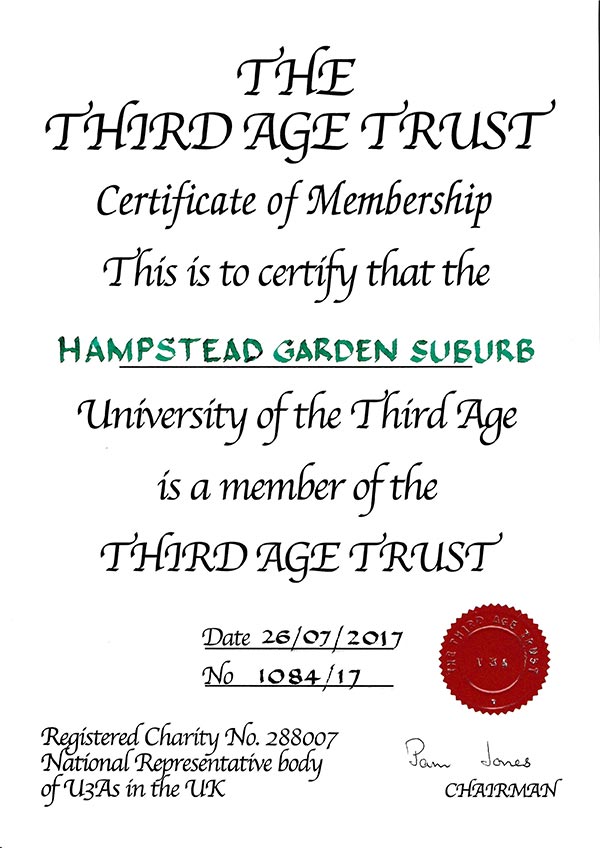 The Steering Committee is now in the process of registering HGS U3A with the Charity Commission. When registration is complete, the value of subscriptions and donations from members who have registered for Gift Aid will be increased by 25%.
If you are a UK taxpayer, and haven't already done so, please register for Gift Aid by filling in the Application Form, and send it to the Membership Secretary (don't forget to fill in your address). Registering for Gift Aid costs you nothing, but it makes your subscription go further, enabling us to keep costs down.